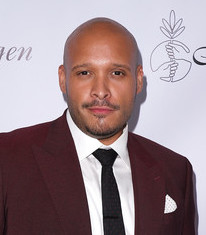 In 2005, Joe Minoso began his Hollywood career after landing a one-episode role in Prison Break. He later appeared in an episode of The Beast a few years later. Then in 2010, he made his film debut with a minor role in Polish Bar. The following year, he starred in the independent movie The Return of Joe Rich. At the same time, he had guest appearances in such television shows as The Chicago Code and Shameless.
He also had a recurring part in the TV series Moco Ruiz, in which he played the role of Moco Ruiz. In the 2010s, Minoso gained recognition for starring as Joe Cruz in the NBC series Chicago Fire. He has been part of the show's main cast since 2012. He has also reprised the said character and appeared in the spin-offs Chicago P.D. and Chicago Med. To add, the actor had a brief role in the feature film Man of Steel, as well as acted in the short film October Surprise.
Being a regular cast member of a television show that's action-packed, Joe Minoso has to make sure that he's physically equipped to handle all the challenges that come with the job. To do this, he regularly works out to maintain his healthy body. Even when his schedule gets hectic, he makes sure he's able to squeeze in some time for working out.
Interestingly, his go-to workout routine is none other than Zumba. It all started when a friend gave him a Groupon of a month's worth of Zumba classes for free. "I was immediately hooked," said the actor. "I had never had more fun sweating in my life than that hour you spend dancing like a maniac." Doing something fun for a fitness regimen has definitely helped him find more motivation to get fitter and healthier.