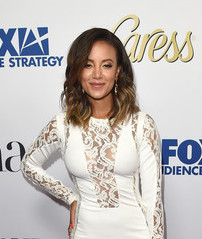 In 2004, Heather Hemmens first appeared as an extra in the TV movie Pop Rocks. After this, she also had a minor role in the film The Dukes of Hazzard, marking her first role on the big screen. Her next movie role was in 2006's Glory Road. On television, she had credited one-episode parts in CSI: NY, Without a Trace, and CSI: Miami. She then ventured into filmmaking, directing and producing the short films titled Perils of an Active Mind and Designated.
It was around this period that she had her first starring role on TV, playing the role of Alice Verdura in The CW's Hellcats. Following this, she starred in the straight-to-video film 3 Musketeers, as well as in the TV movie Rise of the Zombies. She went on to star in the independent movie Complicity, as well as played guest roles in such shows as The Haves and the Have Nots, Grey's Anatomy, and The Vampire Diaries.
Hemmens starred in the pilot episode of the TV series Reckless. The actress returned to the spotlight thanks to her role as Marcie Holmes in the primetime soap opera If Loving You Is Wrong. She simultaneously played recurring character Melody Prescott in Yellowstone. As of 2019, she stars as Maria DeLuca in The CW's Roswell, New Mexico. To add, she starred in the Hallmark movie Love, Take Two.
Heather Hemmens, even when not preparing for a role, naturally follows an active lifestyle. In fact, she has a black belt in martial arts and has undergone weapons training. These types of training obviously require one to go through vigorous physical challenges so working out on a regular basis is something that doesn't intimidate her anymore. Back when she was playing a cheerleader in the TV series Hellcats, she would run four miles every other day to stay fit and toned in order to play her character with more ease.