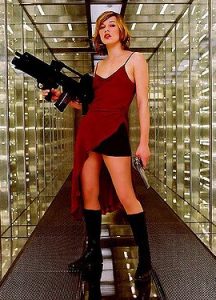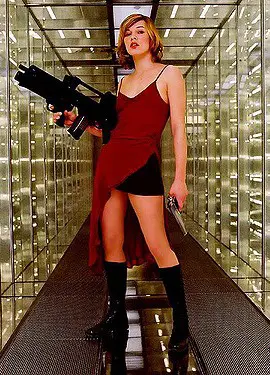 Milla Jovovich's Hollywood career began when she was in her teens with roles in a couple of erotic films, but it was not until The Fifth Element in 1997 that she achieved international attention. She next portrayed Joan of Arc in The Messenger: The Story of Joan of Arc two years later. In the 2000s, she became best known as a heroine for her role as Alice in all the Resident Evil films. In addition to this, she starred in Ultraviolet as the lead role, A Perfect Getaway, The Three Musketeers, and played Katinka in Zoolander and Zoolander 2. She is set to reprise her role as Alice in the 2017 upcoming Resident Evil sequel Resident Evil: The Final Chapter.
The 41-year-old actress mother of two still has it in her as a female action figure. All throughout the years, she has proven her effectiveness in playing such action-oriented roles on the big screen like in the Resident Evil films, Ultraviolet, and a couple of others. Complimenting her ferocious beauty is her lean and agile figure, which has since helped her play her roles in the movies more efficiently. Through healthy eating and clean lifestyle, Milla managed to maintain her shape through all these years.
Because of her exposure to the action genre, the training she's had as part of her character was something she has adapted into her normal training routine. That's why it has since become easier for the actress to do even tough physical sessions due to her past experiences. For instance for her lead role in Ultraviolet, she trained for six months to obtain the physique she was in while in that film. As we can all imagine, her training was closely related to fighting, as she did lots of fighting scenes before. Up to now, boxing as well as kickboxing are something that she's fond of.