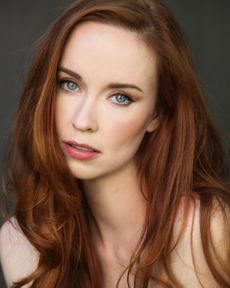 Canadian star Elyse Levesque first appeared in Incredible Story Studios back in 1997. In the 2000s, she had a one-time role in MythQuest before landing the part of Dr. Maxine Rich in the children's series 2030 CE, which became her first starring role on television.
In 2005, Levesque had her first movie role in The Lost Angel. She later had performances on the TV movies Family in Hiding, The Wedding Wish, and The Deadly Pledge. She next starred in the 2007 film Normal, after which she had one-time roles in Masters of Horror, renegadepress.com, Flash Gordon, and Smallville.
She went on to star in the made-for-television movies Journey to the Center of the Earth and Storm Cell. Between 2009 and 2011, the actress gained wider recognition for starring as Chloe Armstrong in the Canadian-American sci-fi series Stargate Universe. Afterward, she starred as Maryellen Sherman in the TV drama Cedar Cove.
In 2014, the Canadian star played the role of Genevieve in The Vampire Diaries spin-off The Originals. Levesque then played the lead in the Canadian series Shoot the Messenger. In 2017, she played recurring character Detective Engers in Orphan Black. This year, she appeared as Charity Le Domas in the black comedy horror film Ready or Not.
The actress stays active to maintain a healthy figure. While she admits that she can't commit to a consistent workout routine, she nonetheless tries. "Daily…maybe not so much, but I do try to do yoga at least three times a week. When the weather isn't too unbearably hot I try to throw a hike in there or some sort of outdoor activity!," said the actress.
"Growing up I was a very active kid playing softball, track & field and dancing. I try to eat healthy. There is an abundance of kale in my life. But I also love cheese. Everything in moderation is my motto."