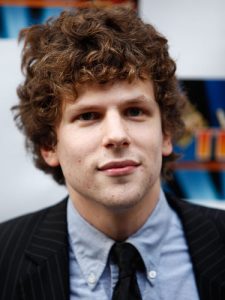 Jesse Eisenberg got his career start on television when he starred on the TV series Get Real. He next landed his first main role on the big screen in the movie Roger Dodger, followed by acting stints in The Emperor's Club, The Squid and the Whale, The Education of Charlie Banks before getting further recognition for starring in Adventureland and Zombieland, both popular films. His greatest success, however, was when he portrayed Mark Zuckerberg in the film The Social Network. For his lead performance in the movie, he was nominated for an Oscar for Best Actor. Being a well-known actor, he has since starred in major Hollywood productions such as Now You See Me and Batman v Superman: Dawn of Justice.
The actor may not have a chiseled-looking body unlike other actors who usually get noticed for their bodies, but Jesse surely knows how to garner attention with his wit and great talents. Besides, he doesn't need a buff body to be charming. He also takes care of himself by working out and eating right that results in his being fit and healthy. A healthy, balanced diet is what it really takes. Basically, he only eats food rich in proteins, carbohydrates, and healthy fat.
Every meal or snack must contain each of this category to ensure that he's only consuming healthy food. The nutrition he gets from these foods also guarantee that he doesn't go hungry, which somehow stopped him from eating any junk or processed food. For breakfast, he usually has oatmeal, cereal, or eggs with fruits. For lunch, he mostly has fish or chicken with salad. Same for dinner when he typically has steak and veggies. Occasionally, he would eat pizza, burger, and fries to satisfy his cravings.