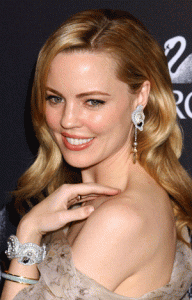 Melissa George's acting career started in her native Australia, specifically on the soap opera Home and Away. She ultimately decided to expand her career in Hollywood. There, she got her first gig in the film Dark City. She later had roles in The Limey and Mulholland Drive. During the same period, she also established a TV career, appearing on Friends and Alias. She continued her movie career with starring roles in The Amityville Horror, Turistas, and 30 Days of Night. On TV, she became known for her recurring parts on Grey's Anatomy, Lie to Me, and In Treatment. For In Treatment, she was nominated for a Golden Globe. Her most recent work on TV was on The Good Wife the short-lived series Heartbeat.
The actress turns 40 this year but it's not entirely the case when you look at her. While others think cosmetic enhancements have a big role to play, it's also just likely that Melissa takes care of herself really well, in a natural way. Basically, the actress exercises as regularly as she could and eats clean and healthy food. She makes sure her body is loaded up with nutritious food to ensure she stays not only in shape but to also guarantee that she stays fit and healthy.
In the morning, she begins her day right by having soy iced coffee, and scrambled eggs with brown bread. Carbs are important for breakfast. For lunch, she typically has grilled tuna with green beans and bread, and for dinner, she has schnitzel with lingonberry sauce. During winter, includes curries and pasta to her meals. When asked about her favorite food, she said it's cooked salmon and avocado rolled up in seaweed, which loads her up instantly while giving her the energy and stamina she needs to work throughout the day.