Early Career and Breakthrough as Veronica Mars
Kristen Anne Bell was born on July 18, 1980 in Huntington Woods, Michigan to nurse Lorelei Frygier and television news director Tom Bell. Her parents divorced when she was two. She attended Shrine Catholic High School where she joined in the music and drama club.
At a young age, her mother had established her with an agent, leading her to appear in newspaper ads for multiple retailers in Detroit and television commercials. During this period, she also began taking private acting lessons and appeared in an uncredited role in the 1998 film Polish Wedding.
Following her high school graduation, she moved to New York City to attend the Tisch School of the Arts at New York University, where she majored in musical theatre. In 2001, she left college during her senior year to take a part in the Broadway musical version of The Adventures of Tom Sawyer.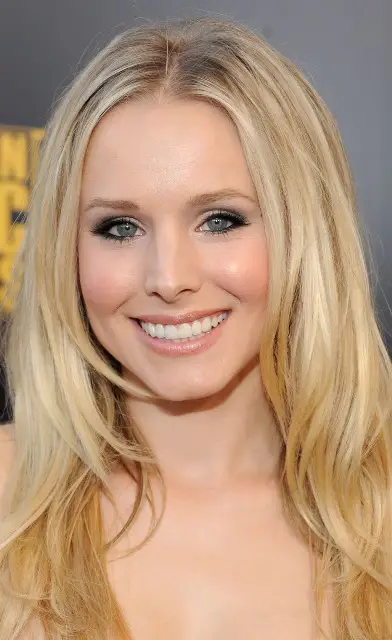 Also in 2001, she made her first credited role in the movie Pootie Tang. She then auditioned for the role of Chloe Sullivan in Smallville, though the part was eventually given to Allison Mack. The following year, she appeared in the Broadway revival of The Crucible.
She then moved to Los Angeles because of her friendship with writers Kevin Murphy and Dan Studney. Shortly after, she gained guest spots in the TV shows The Shield and American Dreams, but found it hard to land recurring parts. In 2003, she secured a part in the television movie The King and Queen of Moonlight Bay.
In 2004, she gained recognition after starring in the television film Gracie's Choice. She then made her debut in a theatrically released movie Spartan and landed two guest spots in the HBO series Deadwood. Also in 2004, she successfully won the title character in the television series Veronica Mars.
The series earned good reviews and Bell herself was praised for her portrayal of Veronica. Some critics also felt that her performance was overlooked and that she deserved an Emmy nomination. While doing Veronica Mars, she also starred in some feature films including Reefer Madness: The Movie Musical (2005), Deepwater (2005), Fifty Pills (2006) and Roman (2006).
She then won the Saturn Award for "Best Actress on Television" for her performance in Veronica Mars. She next headlined the horror film Pulse in 2006, a remake of the Japanese horror film Kairo. The movie was a moderate success at the box office but garnered negative reviews from the critics.
In 2007, Veronica Mars was cancelled after three seasons. Following the cancellation, she was offered the role of Elle Bishop in the television series Heroes, appearing in the show for 12 episodes. She was also tapped for the role of Charlotte Staples Lewis in Lost, but she turned it down.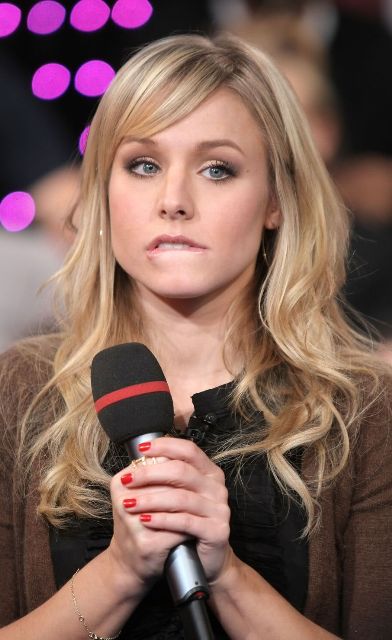 From 2007 to 2012, she lent her voice as the title character in the series Gossip Girl. Also in 2007, she starred as the title character in Judd Apatow's comedy Forgetting Sarah Marshall. During this period, she also appeared in the comedy feature Fanboys.
Recent Work and Thoughts on Plastic Surgery
During the late 2000s, she starred in such feature films as Serious Moonlight, Couples Retreat, When in Rome, Get Him to the Greek, You Again, Burlesque and lent her voice in Astroboy. Following these appearances, she went on to act in such motion pictures as Scream 4, Safety Not Guaranteed, Big Miracle, Hit and Run, Stuck in Love, Movie 43, Some Girl(s) and The Lifeguard. She also recently voiced the main character, Princess Anna, in the hit animated feature Frozen.
In an interview a few years back, the Veronica Mars actress shared her views about plastic surgery and her thoughts on the subject are pretty strong, vowing to never ever go under the knife for the sake of physical transformation. She said, "I don't have the urge to ever get plastic surgery."
She explained, "I'm inspired by women like Annette Bening who are growing older gorgeously in Hollywood", implying that she wants to age gracefully as well. She also stated that while other people think of getting older as a bad thing, she believes that it's not and is very positive on what lies ahead of her. She added, "Look at Glenn Close, Helen Mirren and Meryl Streep, they're the best at what they do and beautiful too."