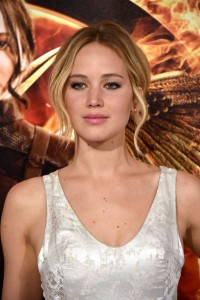 Jennifer Lawrence net worth:

$60 Million
Born on August 15, 1990, American actress Jennifer Lawrence got her first significant role in Winter's Bone in 2010. This gig got her an Oscar nomination for Best Actress. Her biggest break came in 2012 when she won Best Actress at the Academy Awards for her performance in Silver Linings Playbook. During the same period, she started playing Katniss Everdeen in the Hunger Games film series. Further proving her knack for acting, she consistently earned Oscar nominations for her roles in American Hustle (2013) and Joy (2015).
It was reported that her salary for the first Hunger Games movie was only $500,000. But after its global success, her salary for the subsequent films became millions of dollars. In addition, the Hunger Games also became the first commercially successful film with a female action star as the lead. It earned $691 million at the box office, while the second Hunger Games movie earned over $800 million. This solidified her status as a world-class film heroine.