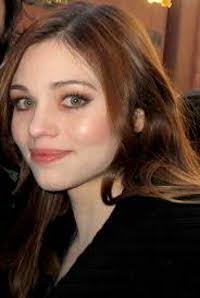 Hollywood star India Eisley first appeared as an extra in the 2003 film Mother Teresa of Calcutta. Her first credited role was in the 2005 film Headspace. Her breakthrough role was as Ashley Juergens in the ABC Family series The Secret Life of the American Teenager.
She was part of the program's main cast from 2008 to 2013. While on the show, she starred as Eve in the 2012 movie Underworld: Awakening. She then landed more roles on the big screen, such as in Social Suicide, Kite, and Amerigeddon. She also played the lead character in the fantasy horror film The Curse of Sleeping Beauty.
She later had performances in the feature films Clinical, Adolescence, and Look Away. Eisley has also starred in the Lifetime movies Nanny Cam and My Sweet Audrina. In 2019, she starred as Fauna Hodel in the TNT limited series I Am the Night. The actress has upcoming roles in the films Altar Rock and Every Breath You Take.
India Eisley stays in great shape by living a healthy lifestyle. She works out and she mostly eats nutritious foods. She usually avoids processed foods, cutting back on carbs and sugar. Even when working, she brings her own healthy snacks of fruits to keep her away from mindless snacking of junkfood.
While she doesn't follow any strict diets, she keeps her meals healthy. Typically, she has rice or quinoa, lean meat like fish or chicken, and always with veggies on the side. She consumes more fruits and veggies everyday by making her own smoothies. She opts to eat clean, but she also doesn't deprive herself of food.
She allows herself to indulge in her cravings sometimes. For her, it's all about balance. She eats whatever she wants but she doesn't binge. And fortunately for her, her body naturally craves for something healthy simply because it makes her feel good.