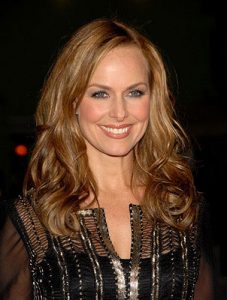 Actress Melora Hardin got her start in the show business in the 1970s. Her first main role on the small screen was as Cindy Prescott in the show Thunder. In the 1980s, she starred in the TV shows Micki Carroll and played Baby Kellerman in the short-lived series Dirty Dancing. During this period, she also acted in the movies Iron Eagle, Big Man on Campus, and The Jeweler's Shop.
She continued her prolific career in the following decade, first starring in the show Cover Me. She next played recurring character Trudy Monk in Monk. She later became known for her role as Jan Levinson in The Office. In the 2010s, she starred as Roxie Rutherford in Wedding Band and Tammy in Transparent. For the latter, she was nominated for a Primetime Emmy Award for Outstanding Guest Actress in a Comedy Series. As of 2017, she plays Jacqueline in the Freeform series The Bold Type.
The 50-year-old actress stays in shape by sticking to a healthy lifestyle. For one, she focuses on a clean diet plan. In an interview with Shape, she got candid about her eating habits and principles when it comes to her diet. She said: "Like many people, I try to stay away from empty carbs such as white flour and sugar, which means I have to read labels carefully."
"Instead, I eat lean proteins, vegetables, and whole grains. But I have to admit I do love cookies and pie, so I indulge occasionally in those that are sweetened with fruit juice or evaporated cane juice," she went on to say. In another interview, she also revealed that she doesn't really diet. She just tries to make it all balanced. "I don't diet. There's going to be barbecue and macaroni and cheese—but I'll have broccoli and salad the next day," she explained.