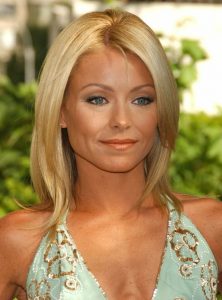 It was in 1986 that celebrity Kelly Ripa got her career start. She first appeared as a dancer in the program Dance Party USA. In the 1990s, she gained fame for her role as Hayley Vaughan in the soap opera All My Children. She gained Daytime Emmy nominations for her role here. In 1996, she made her film debut in Marvin's Room, followed by the movie The Stand-In. In 2000, she started co-hosting the program Live with Kelly and Ryan.
Her hosting work in the said program and its other spin-offs has earned her Daytime Emmy awards as well. From 2003 to 2006, she also became known for starring the role of Faith Fairfield in the sitcom Hope & Faith. More recently in the 2010s, she's mostly worked on various television programs as a host. She's also guest-starred in some drama shows as herself.
The actress takes care of herself and her overall health by sticking to an active lifestyle. In an interview, she said that working out not only helps her stay in shape, it also helps her emotional and mental well-being. "There are a lot of people that don't have to work out, and I am so happy for them, but I have to work out for my body type. It's part of my routine. It's part of my ritual. It doesn't just make me look better, but it makes me emotionally feel better," she said.
To do this, she mixes things up. Her workout routine ranges from "dance-cardio class AKT four days a week, SoulCycle two days a week and running one day a week." She went on to say: "I love the dance class. Because I think I've aged out of going clubbing, really, that's my nightclub. Everybody there is my age, so it's like a bunch of us old ladies working out."