Dancing and Acting Career
Jenna Lee Dewan-Tatum was born on December 3, 1980 in Hartford, Connecticut to parents Nancy and Darryll Dewan. Her parents divorced when she was young and her mother remarried. She was a varsity cheerleader while attending Grapevine High School in Grapevine, Texas. She graduated in 1999 where she was voted prom queen during her senior year.
She then enrolled at University of Southern California where she was a member of the California Gamma Chapter of Pi Beta Phi. Before becoming an actress, she first worked as a background dancer for such artists as Janet Jackson, 'N Sync, Sean Combs, Toni Braxton, Celine Dion, Pink, Missy Elliott, Ricky Martin, and Billy Crawford.
She has appeared in Janet Jackson's music videos for the songs "Doesn't Really Matter" and "All for You". Aside from appearing in music videos, she has also toured with Janet Jackson in All for You Tour, as well as in 'N Sync's Popodyssey Tour. In addition, she was featured in the music video for Christina Aguilera's "Not Myself Tonight".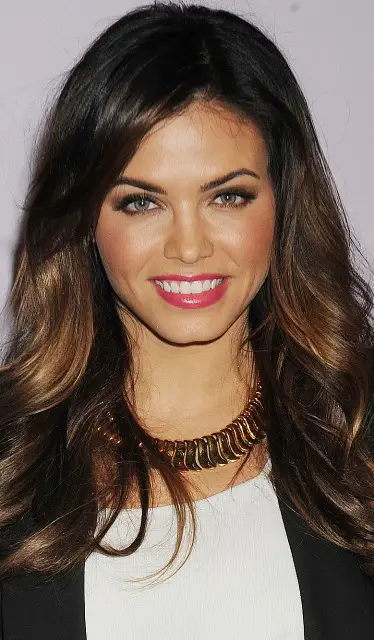 Her acting debut happened in 2002 as a minor role in the comedy film The Hot Chick. In 2004, she was cast as Sophia Loomis for a pilot called Dark Shadows but it was not picked up by WB. That same year, she made her first television appearance in Quintuplets.
She then landed a two-episode role in the drama series The Young and the Restless. The following year, she appeared as Devi in the independent Indian-American film Waterborne. During the same period, she played the guest role of Tanya in the TV series Joey.
In 2005, she played her first starring role as the title character in the horror film Tamara. The following year, she played the supporting role of Sasha in the musical drama movie Take the Lead, co-starring Antonio Banderas. Reception for the film was mixed to negative and it was a box office failure, grossing over $66 million worldwide, barely exceeding its budget of over $65 million.
She achieved mainstream fame after being cast as Nora Clark in the romantic dance film Step Up. Although the film was negatively received by critics, it was well-received by audiences and became a major box office hit, earning over $119 million on a budget of $12 million. Step Up launched her and co-star and would-be husband Channing Tatum's career.
Later in 2006, she starred as Sally in The Grudge 2. It got poor reviews worse than its predecessor but managed to perform well at the box office, earning over $70 million on a $20 million budget. Her next film came two years later with the direct-to-video feature Love Lies Bleeding and with the TV movie Fab Five: The Texas Cheerleader Scandal.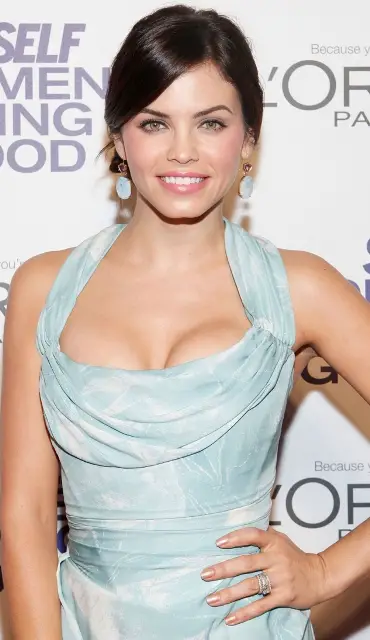 Subsequent Projects and Plastic Surgery Rumors
In 2009, she starred in the low-budget movie Falling Awake. She then appeared as Kendra Wilson in the television series Melrose Place. In 2011, she was cast as Bunny Janie in The Playboy Club, although it was cancelled by NBC due to low ratings after some episodes.
2011 also saw her appear in some other feature films, including Balls to the Wall, Setup and 10 Years. From 2012 to 2013, she played the role of Teresa Morrison in the critically acclaimed series American Horror Story: Asylum.
In 2012, she played Hallie in Slightly Single in L.A. and portrayed Sarah Pender in the TV movie She Made Them Do It. The following year, she further gained recognition among television viewers after being cast as Freya Beauchamp in the supernatural drama series Witches of East End.
Now a well-known actress, Dewan-Tatum is also sparking rumors of plastic surgery such as a nose job. After comparing her recent photos with her old ones, some observers are convinced that she really has undergone a rhinoplasty procedure as her present nose looks too refined, far different from how it used to look like.
She reportedly has had cheek implants, too. Her cheeks in the present are more plumped up, unlike her previous one which was so hollow and dull. Aside from changing her nose and cheeks, Channing Tatum's wife may have undergone a breast augmentation as well. It was apparent how her breasts were smaller before, so her stepping out with a more prominent, much fuller bust seems impossible unless she went under the knife.