Early Modeling Career and Mainstream Success
Heidi Klum was born on June 1, 1973 in Bergisch Gladbach, North Rhine-Westphalia, West Germany to parents Erna and Günther Klum. Her modeling career began when a friend convinced her to join a national modeling contest called "Model 92", for which she was voted as the winner out of 25,000 contestants.
After winning, she was offered a US$300,000 modeling contract by Metropolitan Models New York's CEO Thomas Zeumer and appeared in the prominent German television show Gottschalk Late Night Show. She then decided to accept Zeumer's modeling contract after she graduated from school and chose not to try for an apprentice position at a fashion design school.
She then eventually gained mainstream fame as a model after appearing on the covers of such magazines as Vogue, Elle, and Marie Claire, as well as for appearing on the cover of Sports Illustrated Swimsuit Issue. She also achieved stardom for her work as a Victoria's Secret Angel.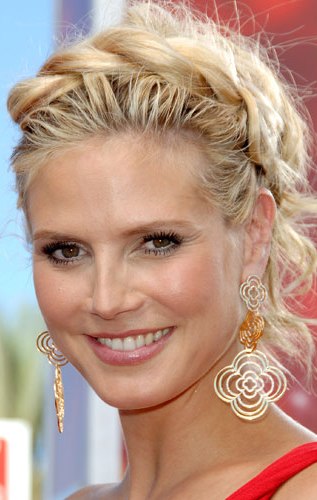 Aside from working with notable photographers, she was also the object and subject of Joanne Gair's body painting works from 1997 to 2010. She then became spokesmodel for various brands, including McDonald's, Braun, Dannon, H & M, and Liz Claiborne. She also became the celebrity spokesmodel for Jordache and Volkswagen.
Not only is she a model, she's also an occasional actress, having been in the industry since the late 1990s, making her acting debut in 1998's 54. The following year, she landed a one-episode appearance in the TV series Spin City. In 2000, she appeared as Annika in the sitcom Cursed (later renamed The Weber Show).
In 2001, she made cameo appearances in the film Zoolander and in the TV show Sex and the City, as well as played the role of Jasmine in the British comedy feature Blow Dry.
During the next few years, she appeared in such shows as Malcolm in the Middle, Yes, Dear, and CSI: Miami. She also performed in the comedy troupe Blue Collar Comedy Tour and lent her voice in the video game James Bond 007: Everything or Nothing.
In 2004, she landed the role of Brumhilda in the British-American romantic comedy film Ella Enchanted, which garnered mixed reviews from critics and was a commercial failure, only earning over $27 million against its $31 million budget. Later that year, she portrayed Ursula Andress in The Life and Death of Peter Sellers, which was nominated for a Palme d'Or at the 2004 Cannes Film Festival and won a Golden Globe Award for Best Miniseries or Television.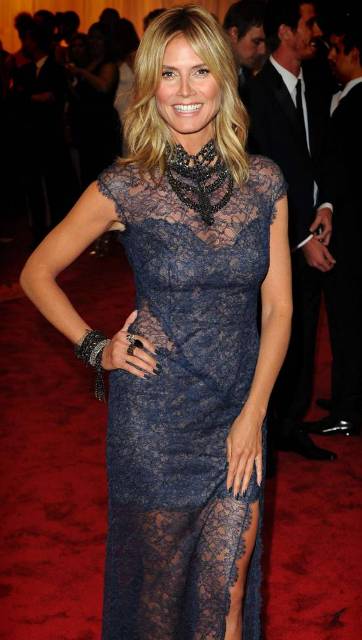 Subsequent Projects and Plastic Surgery
It was also in 2004 that the reality television show Project Runway started, where she serves as the judge, host and one of the executive producers. The show is currently on its 13th season. She also is the current lead judge, host and executive producer of Germany's Next Topmodel since 2006.
She has since appeared in other television shows such as How I Met Your Mother, I Get That a Lot, Desperate Housewives, Seriously Funny Kids, Parks and Recreation and is currently one of the judges in America's Got Talent. Other film appearances include Perfect Stranger and Hoodwinked Too! Hood vs. Evil.
The 41-year-old supermodel and television personality still has the looks that women her age would die for. But the question is, is everything about her still natural? Or has she had some kind of cosmetic interference that women in their 40s usually have?
Klum said she hasn't and is not thinking about it, either. During an interview with Access Hollywood, the Project Runway host and judge said she has never had anything done on her face and body and is not considering having some now or in the future, not ever.
She explained about her fear of any drastic changes that would happen if ever she'd go for a plastic surgery or any other cosmetic enhancements. She said: "I would have a hard time looking in the mirror and seeing something that I'm not used to seeing. I'd be afraid!"
She also shared about her instant and simple solution to hiding fine lines on her forehead that shout ageing, in which she said that instead of having Botox, she'd just go have bangs instead. Sounds remedial, inexpensive and painless, all the same time.