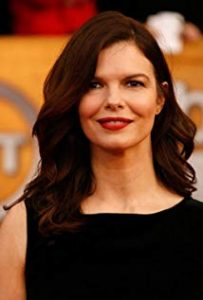 Hollywood actress Jeanne Tripplehorn had her career beginnings in the early 1990s. She made her film debut as Dr. Beth Garner in the 1992 film Basic Instinct. She next starred in the film The Night We Never Met and co-starred in the movie The Firm opposite Tom Cruise. She went on to have performances in the films 'Til There Was You, Waterworld, Office Killer, Monument Ave., Very Bad Things, and Mickey Blue Eyes.
In the 2000s, she had performances in the movies Steal This Movie!, Timecode, Paranoid, Relative Values, Swept Away, and The Amateurs. She then starred as Barbara Henrickson on the HBO series Big Love. She played the said role from 2006 to 2011. In 2009, she portrayed Jacqueline Kennedy Onassis in the TV movie Grey Gardens.
For her performance, she received a Primetime Emmy for Outstanding Supporting Actress. In the 2010s, she became best known for her role as Dr. Alex Blake on Criminal Minds, which she starred in from 2012 to 2014. During this period, she also starred in Crazy on the Outside, Morning, and A Perfect Man. Her latest film performances were in Little Pink House and Gloria Bell.
Already in her 50s, the actress remains fit and slender thanks to her healthy diet plan. As a general rule, she's cut down on sugar and sodium from her diet, which means less fast food for her or any other processed food. Even when she's busy she can make herself a healthy snack — "some instant oatmeal, and put a tiny spoonful of peanut butter and a tiny spoonful of jelly".
Her diet mainly consists of lean meat, whole grains, and plenty of fruits and vegetables. For her meals, she mostly eats fish with veggies on the side. She snacks on nuts and yogurt to keep her full for a long time. Every now and then, she indulgences in chocolate and some wine.