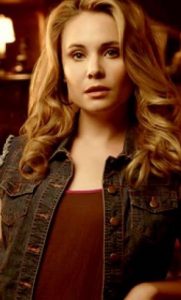 It was in 2001 that actress Leah Pipes began her Hollywood career. She debuted as Stephanie in 2 episodes of Angel. Her first regular role on the small screen was as Sarah Davis in Lost at Home. It aired on ABC in 2003. She next starred in the TV movie Pixel Perfect, as well as guest-starred in Drake & Josh. From 2004 to 2005, she had a recurring character as Jessie in Clubhouse. After this, she starred in the TV film Odd Girl Out and appeared in an episode of Malcolm in the Middle.
In 2006, she made her big screen debut in the movie Fingerprints. At the same time, she had one-episode roles in Bones, Shark, and Crossing Jordan. She went on to star as Katie Clarke in the short-lived show Life Is Wild and starred in the movie Her Best Move. She also had notable guest appearances in Terminator: The Sarah Connor Chronicles and Ghost Whisperer. In 2009, she starred as Jessica Pierson in the movie Sorority Row.
In the 2010s, she had a recurring role as Beth Branford in the ABC series The Deep End. From 2013 to 2018, she gained mainstream recognition for her role as Camille O'Connell in The Originals. Her most recent role on TV was as Fiona on the reboot of Charmed. Meanwhile, other film roles include in Conception, Musical Chairs, Into the Dark, and The Devil's Hand.
Not only does the actress eat clean to maintain her healthy body, but she also works out to stay fit. She does cardio and stretches on a regular basis. She also loves to run, which she does daily. When too busy to hit the gym or go for a run, she makes up for it by simply being active in her routine, like doing errands or simply by being busy at work. She also swears by yoga, which not only improves her posture but also helps her reduce stress.