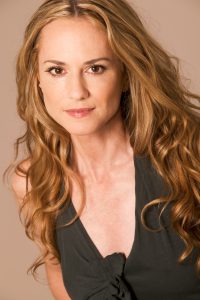 Hollywood actress Holly Hunter started her career in the early 1980s. She first debuted in the 1981 film The Burning. Her next role was in 1984's Swing Shift. She later played Edwina "Ed" McDunnough in the film Raising Arizona. This was followed by roles in the movies End of the Line, Broadcast News, Miss Firecracker, Animal Behavior, and Always. Her performance as Ada McGrath in the 1993 film The Piano won her the Academy Award for Best Actress.
She went on to have roles in The Firm, Copycat, Home for the Holidays, Crash, A Life Less Ordinary, Living Out Loud, and Woman Wanted. In the 2000s, she had performances in the features Timecode, O Brother, Where Art Thou?, Moonlight Mile, Thirteen, Little Black Book, Nine Lives, and The Big White. She also lent her voice for the role of Helen Parr / Elastigirl in the animated film The Incredibles.
She then took a break from film to focus on television. During the late 2000s, she starred as Grace Hanadarko on the crime drama series Saving Grace. Following this, she had roles in Won't Back Down, Jackie, Paradise, Manglehorn, and Batman v Superman: Dawn of Justice. In 2017, she starred in Terrence Malick's Song to Song. She recently reprised her role as Helen Parr / Elastigirl in Incredibles 2. She's also starred as Audrey Bayer in the short-lived HBO series Here and Now.
Apart from being mindful of her eating habits, Holly Hunter stays in shape by sticking to an active lifestyle. She credits her svelte figure (despite being in her 60s) to her generally healthy habits. According to her, her workout routine mainly consists of Pilates and weight training. It's no wonder the actress has got the most toned arms. She also does cardio by exercising on the treadmill. "Treadmill to keep my lower body in shape, weight training because I wanted to look strong and not overdeveloped. Then Pilates to tone my muscles," said Hunter.