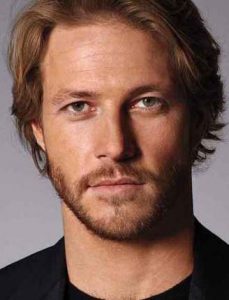 Aussie actor Luke Bracey debuted in his native Australia as Trey Palmer in Home and Away. Playing his first acting part back in 2009, his recurring character on the show earned him notice. He next appeared in three episodes of the teen television drama Dance Academy the following year. Later in 2011, Bracey made his feature film debut as Riley in the Hollywood film Monte Carlo. His next role was in the independent movie American Dream.
His first notable role on the big screen was as Cobra Commander in the action film G.I. Joe: Retaliation. He later appeared with a supporting role in 2014's The November Man. That same year, he played the Young Dawson Cole in the romantic drama The Best of Me. He later starred in the comedy film Me Him Her, as well as in the thriller film Point Break. In 2016, the actor became further known for starring as Smitty Ryker in the biographical war drama Hacksaw Ridge. More recently, he starred in the feature films Danger Close: The Battle of Long Tan and Lucky Day. Some of his upcoming films include Holidate and Violet.
Luke Bracey maintains his strong and healthy form by being consistent in his workout routine. "I'll go to the gym regularly. I go through periods where I'll have an intense period of training and exercise—gym and outdoor stuff. Then I'll have a few weeks off," said the actor.
"I go in those rhythms, but I do like to stay active as much as I can. Even if it's just walking around for an hour or so or go for a surf, even a 100 pushups a day thing. I try and whack in 100 pushups, 100 situps a day just to keep it moving, keep the blood flowing," he added. When it comes to sticking to his fitness regimen, he wants it to be as natural as possible. He doesn't like forcing himself to work out.