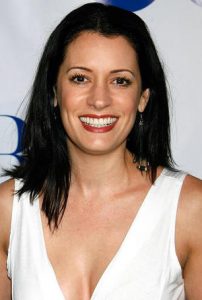 Hollywood star Paget Brewster had her career beginnings when she debuted as Kathy on the sitcom Friends. She next played the voice of Audrey Timmonds on the animated series Godzilla: The Series. Following this, she joined the main cast of the show Love & Money as Allison Conkli. On the big screen, she had her first movie role in 1998's Let's Talk About Sex. She next appeared in the film Desperate But Not Serious.
In the 2000s, she became more prolific with performances in the movies The Adventures of Rocky and Bullwinkle, The Specials, Now You Know, Eulogy, and Man of the House. She also starred as Claire Garletti on the TV series The Trouble With Normal and Jessica Green on Andy Richter Controls the Universe. She later starred as Beth Huffstodt on the Showtime series Huff. From 2006 to 2012, she became best known for her role as Emily Prentiss on Criminal Minds.
She returned as a guest star in 2014 and went on to join the main cast again in 2016. In addition, she also became known for her role as Debra Chambers / Francesca "Frankie" Dart on the comedy series Community. She recently starred as Dodo Bellacourt on the period sitcom Another Period and Sara Kingsley on the Fox sitcom Grandfathered.
The actress is already in her 50s but she maintains a slender and toned body thanks to her healthy lifestyle. Part of her daily regimen is exercising and eating well. She has since substantially cut down her consumption of processed foods. As a result, she's felt so much better. She's also noticed an improvement in her energy levels.
Hence, finding the motivation to focus on healthy eating isn't hard for her. After all, it's her physical and mental well-being that reaps the benefits. As for her diet plan, it mainly consists of fruits and vegetables and whole grains. She also doesn't eat meat often. Instead, she gets her protein from other healthier sources like fish and broccoli.