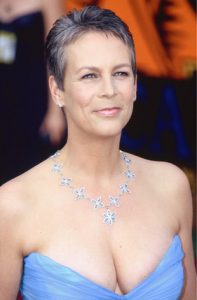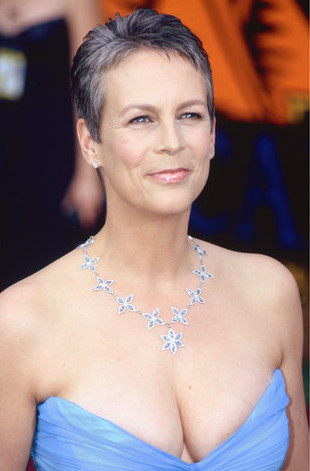 American actress Jamie Lee Curtis got her Hollywood start in the 1970s. She did so by making her film debut in John Carpenter's acclaimed horror film Halloween playing Laurie Strode. She has since established her career in the horror genre with performances in Halloween II, The Fog, Terror Train, Roadgames, and Prom Night in the 1980s. During this period, she was dubbed as the "scream queen". She later starred in the 1989 film Blue Steel. She later starred in the TV series Anything But Love.
She also starred in Trading Places, which won her a BAFTA Award for Best Supporting Actress. Her role in 1994's True Lies won her the Golden Globe for Best Actress. For her performance in the 1998 TV film Nicholas' Gift, she received her first Primetime Emmy nomination. In the 2000s, she reprised her role as Laurie Strode in Halloween: Resurrection. She also starred in the film Freaky Friday, gaining her a Golden Globe nomination. In the 2010s, she had recurring roles in the shows NCIS and New Girl. From 2015 to 2016, she played Dean Cathy Munsch in the Fox series Scream Queens.
To stay fit and healthy, the veteran actress sticks to a clean and a well-rounded diet. "I eat a lot of raw veggies as well as protein, and I avoid lots of carbs," she said. She keeps her healthy weight by eating frequent small meals, increasing her fiber consumption through fruits and veggies, eating 3-5 servings of fish per week, and steering clear of fatty foods, which of course, is obvious.
She also eats fermented foods like yogurt, eats meat that is lower in fat like chicken, turkey, and pork, and drinks lots of water. In addition, she savors her food by eating slowly so that it gives her the feeling of fullness, which helps her avoid overeating.