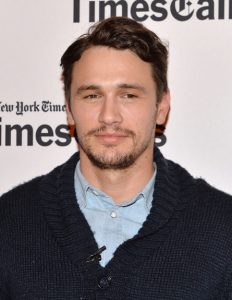 James Franco is an American talented actor who first came to mainstream prominence for his role as Harry Osbourne in the Spider-Man films. With his international success, he continued to star in mostly well-known movies, playing various characters that highlight his versatility. Proving his talents, he was nominated for an Academy Award for Best Actor for his performance in the biographical drama 127 hours. He has also participated in indie movies, playing a notable role in Spring Breakers, as well as in the controversial comedy film The Interview. Recently, he starred as the lead in the limited series 11.22.63, an adaptation of Stephen King's novel of the same name. James Franco has also ventured in other things, such as producing.
James has mostly played dramatic and comedic roles in the movies, so unlike other actors, he doesn't appear to be muscular and buff. Though it doesn't mean that he isn't healthy and fit enough, because he is. He may look to have an average physicality but the actor has always maintained his fitness and health throughout the years that he looks as if he's years younger than his actual age. To maintain his overall well-being, he exercises regularly when he can and enjoys outdoor exercises and sports as well. Basically, he likes mixing indoor and outdoor activities.
The same can be said with his det plan. Now that he's not getting any younger, James makes sure he mostly consumes clean and healthy food. The actor said he was more careless when he was in his 20s, which is normal. As one gets older, he/she becomes more susceptible to ailments caused by unhealthy eating and other habits. Certainly, the actor wants to avoid such a thing so he spends his day eating nutritious food. Generally, he's into lean proteins like chicken breast and fish, veggies and fruits, and some healthy carbs like oatmeal. Sometimes, he gives in to his cravings like chips and pizza. He just makes sure he practices moderation and portion control.