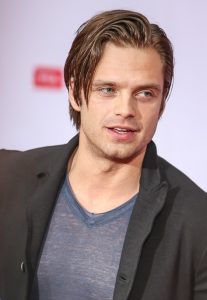 Hollywood star Sebastian Stan continues to have a prolific career in Hollywood. Starting his career in the early 2000s, he's now one of the most promising actors. During his initial years, he starred in the filmsTony n' Tina's Wedding, Red Doors, The Architect and The Covenant. After this, he appeared as Carter Baizen, a recurring character on Gossip Girl. He also had a short role in Black Swan. His mainstream breakthrough was as Bucky Barnes in Captain America: The First Avenger. He has since reprised his role in the sequels The Winter Soldier and Civil War, earning him international fame. He also played supporting roles in The Bronze and The Martian. He will portray Jeff Gillooly in I, Tonya. He will also star in the upcoming Avengers: Infinity War.
Ever since his role as Bucky Barnes in the first Captain American film, Sebastian has has a progressive career. For the sequels, audiences saw the actor transformed himself to play a mentally programmed assassin. He engaged in more intense workouts to increase his muscle mass and bulk up. He also did so to increase his agility and strength. Of course, fitness alone is not enough. He also made sure that he ate right in order to complement his workout efforts. He focused eating nutritious foods, especially those rich in proteins.
Personally the actor doesn't want to largely bulk himself up. He just wants a normal physique that is lean and strong. As for his diet plan, it was reported that he eats eight small meals per day. He mostly eats lean proteins, salads, and protein drinks. With this, it means he eats every two hours. It's also great because it prevents him from getting very hungry. Hence, overeating is avoided. He also opts for healthy snacks like nuts, protein shakes and fruits.