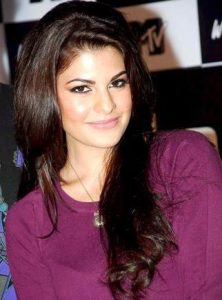 Sri Lankan actress and model Jacqueline Fernandez was first a titleholder. After winning the Miss Universe Sri Lanka pageant in 2006, she got noticed and became an actress. It was, however, in India that she landed her first acting role in the film Aladin. She next starred in the Hindi film Jaane Kahan Se Aayi Hai. She next had a special appearance in Housefull. Her role in Murder 2 brought her to the spotlight. She went on to star in the films Housefull 2 and Race 2. For her role in the former, she was nominated for Best Actress in a Supporting Role at theIIFA Awards. She eventually had her international debut in the British movie Definition of Fear.
The 31-year-old actress remains slender and fit. Being in her 30s now, it becomes crucial for her to be more cautious of what she eats and much she has them. It is a fact that the metabolism becomes slower as people age. The actress knows this, so she tries to be as healthy as possible by eating right. She basically avoids eating unhealthy foods, such as fried and processed meals. She does not eat foods with high sugar and those that are salty. She actually follows a set of healthy eating routine to ensure that she stays fit and healthy.
In the morning when she wakes up she has a glass of warm water with honey and lime. She then eats her breakfast which consists of green tea with boiled eggs and raw fruits. She then has brown rice with lentils and green salad for lunch. For dinner, she prefers having grilled fish with lots of vegetables. For snacks she still eats healthy ones like nuts and fruits rather than yummy yet unhealthy foods. She avoids drinking sweetened tea and coffee and sticks to green tea.