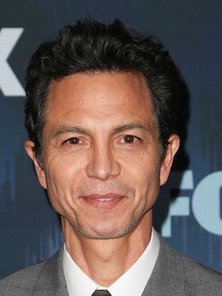 Benjamin Bratt had his career beginnings on television. He soon ventured into film, appearing in Lovers, Partners & Spies. He next starred on the TV shows Knightwatch and Nasty Boys. During the 1990s, he gained mainstream attention for his roles in popular films, including Bright Angel, Demolition Man, and Clear and Present Danger. His breakthrough role was as Detective Rey Curtis in Law & Order, starring on the series from 1995 to 1999.
Following this, he starred in the films Miss Congeniality, Traffic, Piñero, Abandon, The Great Raid, Love in the Time of Cholera, and many others. He went on to star as Lt. Col. Jim Tisnewski in the television series E-Ring and William Banks in The Cleaner. He also had recurring roles in The Andromeda Strain and American Experience. In the 2010s, Bratt played Javier Delgado in Modern Family and starred as Dr. Jake Reilly in Private Practice.
He next starred as Steve Navarro in 24: Live Another Day. From 2016 to 2018, he starred as Jahil Rivera in the musical drama series Star. He's also a voice actor, best known for voicing Manny in Cloudy with a Chance of Meatballs and its sequel. Other film roles include Snitch, The Lesser Blessed, Ride Along 2, Special Correspondents, and Doctor Strange. His most recent film performance was in 2019's A Score to Settle.
Benjamin Bratt stays active to ensure he's fit and healthy. He follows a regular workout routine, as well as performs outdoor activities. In an interview, he also shared how important it is for him to stick to a healthy diet. "I try to follow a healthy diet and work out as much as I can," said the actor. To do this, he sticks to healthy fats like the ones from fish nuts, eggs, and avocados, low-fat proteins like the ones from beans and lean meats, moderate consumption of carbs, and avoiding sugary foods and drinks.