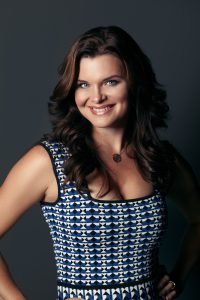 In 1984, Hollywood star Heather Tom debuted on television in an episode of Who's the Boss? She next appeared in the made-for-television movie She'll Take Romance. During the 1990s, she gained recognition for her starring role as Victoria Newman in the soap opera The Young and the Restless, which she starred in from 1990 to 2003. Simultaneously, she had a role in the TV movie Deadly Whispers. She also made her film debut in Undone. Next, she had a role in the movie City Teacher.
After The Young and the Restless, she landed the part of Kelly Cramer on One Life to Live. At the same time, she guest-starred in Law & Order: Special Victims Unit and Monk. She also appeared in two episodes of The Wedding Bells. In 2006, she left One Life to Live. After this, she secured the role of Katie Logan on The Bold and the Beautiful, which she has been playing since 2007 until now.
Simultaneously, she had one-time roles in Ugly Betty, The Mentalist, Rizzoli & Isles, Criminal Minds, and Unforgettable. Later, she played Mel Graham in two episodes of Lucifer. Other roles were in the TV movies Imaginary Friend and The Rival, as well as in the miniseries Renovation Unscripted. Back in the movies, she also starred in the 2010 film Suicide Dolls. Her latest role was in the 2016 straight-to-DVD film Little Dead Rotting Hood.
The soap opera star makes great efforts to maintain a healthy weight. "I'm not naturally thin, so it's something I definitely work on," said the actress. With this, she mostly has a plant-based diet with lean proteins. She also eats whole grains and snacks on almonds and other nuts to keep her satiated throughout the day. This helps her to be moderate when having her meals. She's also revealed that she follows the 5:2 diet. This means she eats normally for 5 days and then restricts her food portion on the other 2 days.