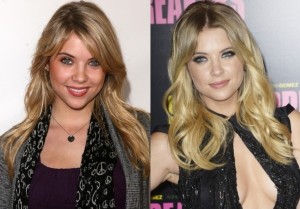 Early Life and Success on Television
25-year-old Ashley Benson is unstoppable in her claim to fame. Born on December 18, 1989 in Anaheim, California, she began her career as a child model, appearing in several print ads and catalogs. By the time she was in her early teens, she was already appearing on television, making her debut in an episode of Nikki. Subsequently, she made guest appearances on the TV shows The District, The West Wing, and Strong Medicine.
In 2004, she landed her first notable role as Abigail Deveraux in the soap opera Days of Our Lives. She played the said character until 2007. Also in 2004, she made her first film appearance, playing a minor character in the romantic comedy film 13 Going on 30, starring Jennifer Garner and Mark Ruffalo. She next starred in the 2005 short film titled Neighbors. In 2007, she played a starring role in the movie Bring It On: In It to Win It, which was released directly on video.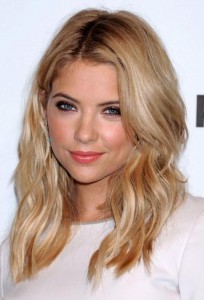 While still in Days of Our Lives, she simultaneously appeared as a guest star in such television shows as 7th Heaven, Zoey 101, and The O.C.. A year after her role on the soap ended, she played the role of Brooke Tippit in the Lifetime television film Fab Five: The Texas Cheerleader Scandal. Around the same time, she was a guest star in Supernatural and CSI: Miami.
In the late 2000s, she got cast for the main role of Mia Torcoletti in Eastwick, though the show didn't last that long (2009-2010). After it ended, she got her big break thus far, as Hanna Marin in Pretty Little Liars. Along with her co-stars, Benson received widespread recognition for her role on the series, especially among teen audiences.
For her performance, she won a Teen Choice Award for Choice Summer TV Star – Female in 2014. She also got nominated for Favorite Cable TV Actress at the 2015 People's Choice Awards, as well as for Best International Actress at the Capricho Awards. Pretty Little Liars, which began airing in 2010, will end after its seventh and last season. She has also appeared as herself in some reality shows like When I Was 17 and Punk'd.
In 2013, she played Carly Whittaker when she guest-starred in How I Met Your Mother. She also reprised her role as Hanna in the Pretty Little Liars short-lived spin-off Ravenswood. In the 2010s, she started appearing in more movies, beginning with the controversial feature Spring Breakers alongside James Franco, Vanessa Hudgens, and Selena Gomez. Her most recent movies are Ratter and Pixels, while her upcoming films are Elvis & Nixon and Chronically Metropolitan.
Has Ashley Benson had Plastic Surgery?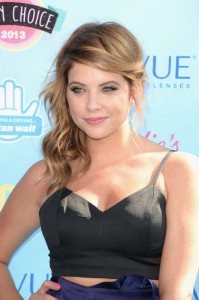 Ashley Benson, certainly, has physically improved in a good way. Those who have followed her career from the time she was younger would see that she's all polished and glamorous now. Basically, modern styling and make-up techniques work in mysterious ways, making any celebrity looking more sophisticated than their younger self. But in Benson's case, observers are thinking it may be more than that. For instance, her fuller breasts have some people saying that she's had plastic surgery to increase her cup size.
Now that she's older, she's no longer hesitant to show her sexy side, giving some the opportunity to compare her present body to her previous or younger one. And yes, there really has been an improvement on her cup size, but to assume that it is a result of plastic surgery can be considered rushing to conclusions without sufficient proof.
Besides, her fuller breasts may be part of her body maturing, considering she's only in her mid 20s. Of course, the possibility is there. After all, some girls in Hollywood like to experiment with their physicalities. But thus far, those rumors claiming the Pretty Little Liars star had a boob job are just mere gossips.