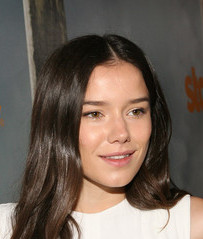 Hanna Mangan-Lawrence:
$2 million
Hanna Mangan-Lawrence is a British-Australian actress. She first acted in the 2006 short film titled Sexy Thing. Later in 2008, she made her film debut in Acolytes. That same year, she also appeared in the movie The Square. In Australia, she became known for starring as Holly Atherton in the television series Bed of Roses. After this, she had roles in the films X: Night of Vengeance and Thirst.
She made her international debut in 2012, playing Seppia in Spartacus: Vengeance. She next starred as Shannon Cahill in the Aussie series Old School, as well as starred in the film The Reckoning. She next starred in the Hollywood film Beyond the Reach. In 2016, she starred as Teresa in The CW's Containment. Her most recent work was in the 2019 film Sweetheart.