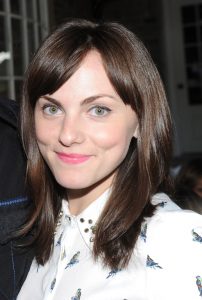 Actress Georgina Reilly debuted as an extra in Beautiful People in 2006. She next appeared in the TV film The Dark Room, as well as acted in the short film titled Terry Southern's Plums and Prunes. She next made her film debut in Pontypool. Reilly later made recurring roles in such television shows as Overruled!, Majority Rules!, and Valemont.
In the 2010s, she had one-time roles in Unnatural History, Republic of Doyle, and My Babysitter's a Vampire. During this period, the actress also landed roles in such feature films as This Movie Is Broken, Stag, and Eddie: The Sleepwalking Cannibal. Reilly's first starring role on television was as Dr. Emily Grace in the Canadian drama series Murdoch Mysteries, a role she played from 2012 to 2015.
Simultaneously, she starred as Sabrina Reynolds in the TV drama The L.A. Complex. During the next couple of years, she guest-starred in Saving Hope, Heartland, and Blindspot. In 2019, she played recurring character Corie Struthers in the crime drama City on a Hill. She will play a recurring role as Piper in the upcoming series The Baker & the Beauty. In the movies, her latest role was in 2019's Goalie.
Georgina Reilly stays in shape by following a healthy diet plan. She's now in her 30s so she has since learned to take care of her body through mindful eating. She already cut back on carbs and any food that's high in sugar and salt. Hence, she limits her snacking of processed foods.
While fast food is an appealing alternative when she's on the go, she's felt the benefits of snacking on fruits instead. Nonetheless, she doesn't follow any strict diets. Her diet plan is simple — eat lean meat like fish or chicken and more veggies during meals and eat fruits and nuts for snacks. Every now and then, she also indulges in her cravings but she doesn't binge-eat.