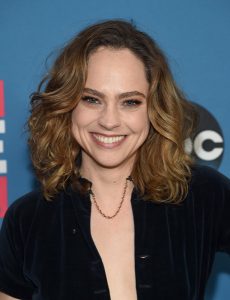 Fiona Dourif debuted in 2005 where she appeared in 3 episodes of the HBO series Deadwood. She next played Alice in 4 episodes of the TV show Thief. In 2006, she made her movie debut in the drama film Little Chenier. She next had roles in the movies Garden Party and The Messenger. At the same time, she had one-episode parts in Law & Order: Special Victims Unit and Bored to Death. In the 2010s, she had performances in the films Mafiosa, The Master, Gutshot Straight, and Fear Clinic.
She next became known for her recurring role as Casey in HBO's True Blood. In 2013, she gained wider recognition for her role as Nica Pierce in the supernatural slasher Curse of Chucky. Following this, she starred as Bart Curlish in the TV series Dirk Gently's Holistic Detective Agency. Dourif also had starring roles in the independent movies Blood is Blood and Arbor Demon. She then reprised her role as Nica Pierce in Cult of Chucky. More recently, she had a role in the miniseries When We Rise, after which she played Tabitha Youens in Showtime's Shameless. She landed more roles on television — Jennifer Reddington in The Blacklist and Good Leader Tavis in The Purge.
Apart from practicing a diet plan, Dourif maintains her good health by also being an active. She exercises on a regular basis and when she becomes too busy, she makes up for any lost days by taking walks or using stairs instead of elevators. The Fiona Dourif workout routine usually consists of cardio, Pilates, and yoga. Plus, she plays sports with friends when she's not working, as well as spends outdoor activities like hiking. To stay motivated, she mixes things up to avoid feeling bored. She's also tried strength training to improve her form. Overall, she swears by yoga not only for fitness but also to lessen her stress.