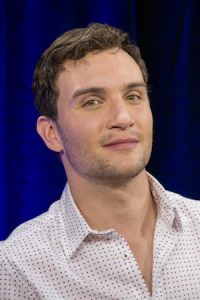 Ari Millen first appeared as an extra in the sitcom The Smart Woman Survival Guide. He next landed one-time roles in such shows as ReGenesis, Nikita, Rookie Blue, and Darknet. His first notable role on television was as Hawk in State of Syn. Later in 2011, he made his feature film debut in Monster Brawl.
This was followed by roles in such movies as Exit Humanity, Embryonic, Ejecta, Hellmouth, Farhope Tower, and The Hexecutioners. Millen's breakout role was as a Castor clone in Orphan Black. There, he played multiple characters between 2014 and 2017. At the same time, he had performances in the films Rupture, Darken, and Hunter's Moon.
After Orphan Black, he appeared in the movie The Death and Life of John F. Donovan, as well as acted in the film I'll Take Your Dead. Back on TV, he guest-starred in 12 Monkeys and appeared in an episode of the miniseries 11.22.63. Other roles on the small screen were in Murdoch Mysteries and The Expanse, the latter of which he played the part of Stanni in 3 episodes.
Ari Millen's workout routine depends on the roles he plays. For Orphan Black, he had to train harder and more frequently to prep for his various characters. "I had to go to the gym every day, I had to look like a military man. It was good motivation to get off the couch, that's for sure. And other than that I guess, just my diet," said the actor about his physical preparations.
"It's amazing what kind of willpower you can have when you're motivated that way. And unfortunately it doesn't last, but I was in the best shape of my life for the first little bit." As part of his normal lifestyle, the actor keeps his fitness routine simple by doing some cardio and weights.