Theatre Career to Mainstream Success
Evan Rachel Wood was born on September 7, 1987 in Raleigh, North Carolina, United States to executive director of the regional theatre company Theatre in the Park, Ira David Wood III and actress, director and acting coach Sara Lynn Moore. Her brother Ira David Wood IV is also an actor. Her two other brothers are Dana and Thomas.
As a child, she was actively involved in Theatre in the Park with her brothers. She even made an appearance in the 1987 production of her father's critically acclaimed musical comedy adaptation of A Christmas Carol when she was just a baby. She also portrayed Helen Keller alongside her mother under her father's direction in a production of The Miracle Worker.
She briefly studied at Cary Elementary. She was later home-schooled and completed high school when she was 15. She made her screen debut in 1994 with the made-for-television film In the Best of Families: Marriage, Pride & Madness. She subsequently starred in other TV films including Search for Grace, A Father for Charlie and Death in Small Doses.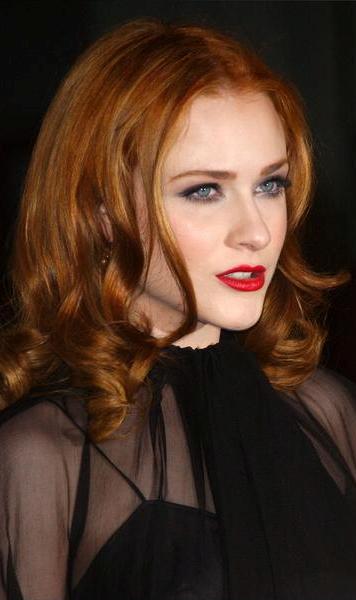 In 1995, she played Rose Russell in the series American Gothic. The following year, her parents divorced and she moved with her mother to Los Angeles County. Following her one-season appearance in Profiler, she landed the supporting role of Jessie Sammler in the show Once and Again.
She was then cast in her first major screen role in Digging to China. She next starred in the fantasy movie Practical Magic, starring Sandra Bullock and Nicole Kidman. She went on to make her teenage debut with the 2002 film Little Secrets. She gained substantial notice for her role, earning a Young Artist Award nomination for Best Leading Young Actress.
Later that year, she portrayed a supporting role in S1m0ne, alongside Al Pacino. In 2003, she made her breakthrough as Tracy Freeland in the film Thirteen. Her performance was praised by critics, earning her a Golden Globe and a SAG Award nomination for Best Actress.
She followed this with a supporting role in Ron Howard's The Missing, alongside Tommy Lee Jones and Cate Blanchett. During the mid 2000s, she starred in such films as Pretty Persuasion, The Upside of Anger, Down in the Valley, Asterix and the Vikings, Shark Bait and Running with Scissors.
In 2007, she starred as Lucy Carrigan in the musical film Across the Universe. The movie featured her singing musical numbers, which garnered positive reviews from critics. She next appeared in Darren Aronofsky's critically acclaimed 2008 film The Wrestler, where she played Mickey Rourke's estranged daughter Stephanie Ramzinski.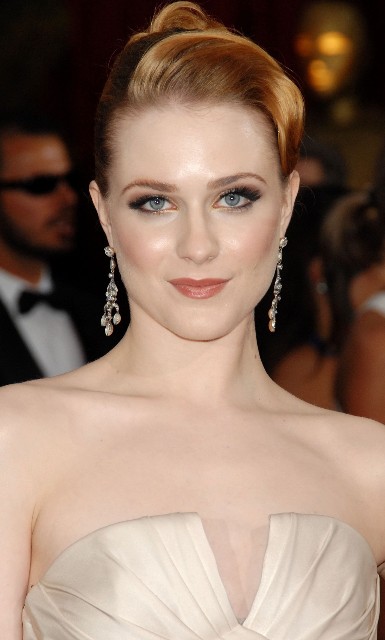 Recent Films and Plastic Surgery
During the next few years, she starred in such feature films as Woody Allen's Whatever Works (2009), Robert Redford's The Conspirator (2010), The Ides of March (2011), Charlie Countryman (2013) and A Case of You (2013). She also made a notable appearance on television as vampire Sophie-Anne Leclerq in HBO's True Blood from 2009 to 2011.
Around the same time, she portrayed Veda Pierce in the miniseries Mildred Pierce, for which she was nominated for the Primetime Emmy Award for Outstanding Supporting Actor in a Miniseries or a Movie. She recently appeared as Daisy Kensington in the romantic comedy drama Barefoot opposite Scott Speedman, which premiered at the Santa Barbara International Film Festival on February 2, 2014.
Wood's career has also been with controversies, particularly with her new appearance. People took notice of her when she was 16, playing the rebellious Tracy Louise Freeland in Thirteen. She was so young back then, so the dramatic change in appearance might be natural. However, some people are convinced that if checked closely, the 26-year-old actress seems to have undergone rhinoplasty as she was growing up.
Her nose significantly appears slimmer and the tip looks like it has been refined a bit. Also, it's also likely that Wood may have had injections to achieve a fuller set of lips. The improvements are not too subtle, just the right amount of perfection, making it harder to judge if these enhancements are natural or artificial.