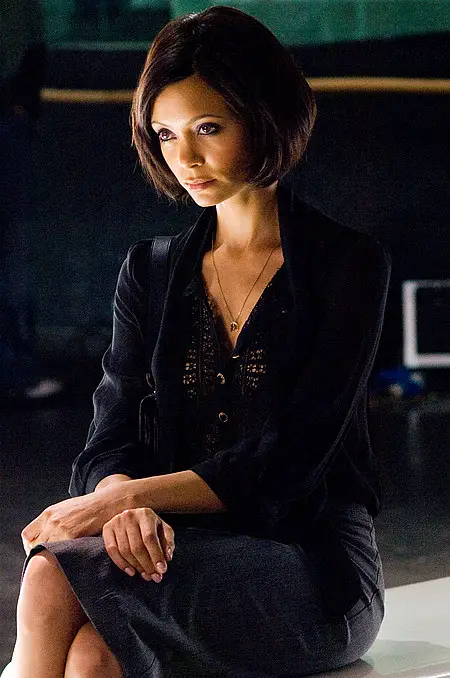 English beauty Thandie Newton started her acting career in the early '90s. During her career beginnings, she had roles in the films Flirting, The Young Americans, and Interview with the Vampire. During this period she was also noticed for starring in the films Besieged and Beloved. In the 2000s, she came to wider prominence for playing the female lead in Mission: Impossible II. She next starred in the films The Chronicles of Riddick, Crash and The Pursuit of Happyness. She also starred in the box office hit 2012. On the small screen, she had played Makemba "Kem" Likasu on ER and Grace Travis on Rogue. As of 2016, she stars as Maeve Millay on HBO's Westworld.
She may already be in her mid 40s, but the mother of three surely looks toned and slender as ever. She's one of those actresses in Hollywood whose figure just keeps on getting more fabulous defying the calls of aging. She certainly has amazing genes, but of course Thandie relies on healthy living, which is something she credits for her amazing health and fitness. She practices a healthy and a balanced diet and stays away from unhealthy habits.
Of course, she makes sure that she has an active lifestyle. In an interview, she was asked how she stays active and stay in shape. She answered: "Jivamukti Yoga is my absolute go-to temple of wellness. Not only is it a wonderful, energetic, active workout, but it's also incredibly soothing and relaxing. I've tried a lot of different yoga practices and that one was a bit of a life-changer for me." She also considers her on-the-go schedule as her form of workout. Being an actress, she's in different places and she's always busy, so she takes advantage of this and thinks of it as having a mobile lifestyle.