Career Beginnings and Success on Television and Film
Adrianne Palicki was born on May 6, 1983 in Toledo, Ohio to parents Nancy and Jeffrey Palicki. She studied and graduated from in Whitmer High School in Toledo in 2001. During her high school days, she ran track and finished as a runner-up for homecoming queen.
Her acting career began in 2003 when she appeared in the short film Getting Rachel Back, followed by another short film titled Rewrite. The following year, she appeared in the made-for-television movie The Robinsons: Lost in Space and made a guest appearance in the TV series Smallville.
She then landed more guest roles in such TV shows as Quintuplets and CSI: Crime Scene Investigation. In 2005, she appeared in two episodes of the TV series North Shore and played a recurring character in Supernatural, playing Jessica Moore, Sam Winchester's girlfriend who got killed by a demon.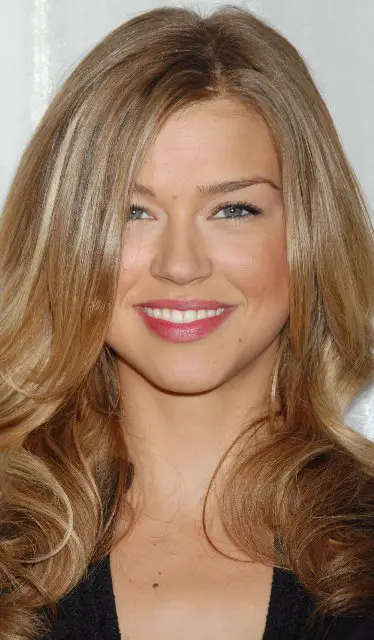 Later in 2005, she made her film debut in the direct-to-video movie Popstar, co-starring Aaron Carter. The film received poor reviews from critics. She next appeared in Seven Mummies, playing the role of Isabelle. She was then cast in the pilot Aquaman as Nadia. Unfortunately, the pilot was not picked up for series by The CW network.
She moved forward with the TV series South Beach, where she played the recurring character of Brianna. It was also in 2006 that she was cast in her breakout role as Tyra Collette in the TV series Friday Night Lights. Although the show never gained wide audience, it was a critical success, appearing on a number of best lists.
While working in Friday Night Lights, she managed to star in a number of films, beginning with the 2009 comedy film Women in Trouble, co-starring Carla Gugino, Marley Shelton, Connie Britton and Emmanuelle Chriqui. The film's budget was only $50,000 and was shot in 10 days. Reception for the film was mixed.
In 2010, she was cast in the apocalyptic supernatural action film Legion, starring alongside Paul Bettany, Lucas Black, Tyrese Gibson, Kate Walsh and Dennis Quaid. The film received negative reviews but was a moderate box office success, earning over $60 million on a $26 million budget.
She next appeared in the comedy film Elektra Luxx, also released in 2010, which served as the sequel to Women in Trouble. Her next film came two years later with the war film Red Dawn, starring alongside Chris Hemsworth, Josh Peck, Josh Hutcherson, and Jeffrey Dean Morgan.
Reception for Red Dawn was mostly negative and this somehow affected the film's performance at the box office. It failed to bring back its $65 million budget, only earning over $40 million worldwide.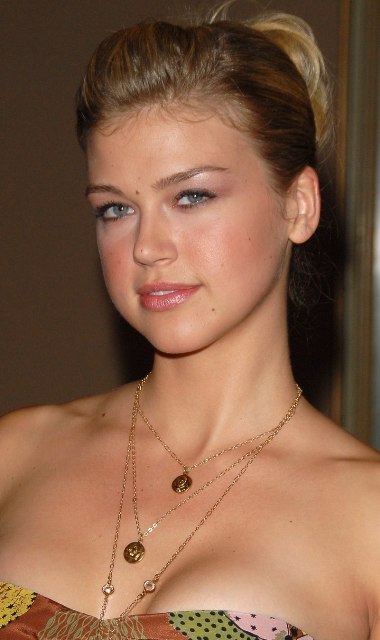 Subsequent Projects and Plastic Surgery Rumors
In 2013, she gained international recognition after she was cast as Lady Jaye in G.I. Joe: Retaliation, a sequel to 2009's G.I. Joe: The Rise of Cobra. She starred alongside Channing Tatum, Jonathan Pryce, Dwayne Johnson and Bruce Willis.
The film generally garnered negative reviews but it proved to be a box office success, grossing over $375 million, exceeding its $130 million budget. She will star in the upcoming feature films John Wick and Dr. Cabbie.
In addition, she was cast as the titular character in the pilot Wonder Woman but it was not picked up by NBC as a series. She instead landed the role of Vanessa Styles in From Dusk till Dawn: The Series, which was developed by Robert Rodriguez. The series mostly garnered favorable reviews from critics and was recently renewed for a second season.
Palicki's career is currently taking off and there are certainly great things ahead of her. The thing is, along with this are rumors questioning her appearance. There have been reports claiming that the 31-year-old actress has had plastic surgery.
As she's getting further notice for her roles on television and film, there are people who are saying that all it really took her to get noticed is have plastic surgery. While it is usual for young actresses to go under the knife to appear more attractive and get bigger chances of being cast in films, it is uncertain whether Palicki took the same strategy.
However, various reports are claiming that that's what she actually did, particularly undergoing a breast augmentation. Her original breasts were naturally-looking, nothing fake about it. But her new ones? Definitely not naturally-looking. Her breasts now look too far apart and too round as well, which are very strong signs of a breast augmentation.