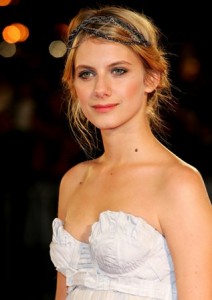 French actress Mélanie Laurent is now a Hollywood staple. From her beginnings in French movies, she went on to transition to Hollywood features, which instantly catapulted her to mainstream stardom. Initially, she made her debut on television during her teenage years. She eventually ventured into movies and appeared in several of them before gaining significant attention for her role in Don't Worry, I'm Fine, for which she won a Cesar Award for Most Promising Actress. Her Hollywood debut was in Quentin Tarantino's Inglourious Basterds, which was a strong one, considering the movie was critically acclaimed worldwide. Her performance as the vengeful Shosanna earned her numerous awards and nominations. Afterwards, she divided her time to working on both French and America films. Other well-known roles are in Now You See Me, Enemy, and the Angelina Jolie-directed movie By the Sea. Melanie is not only an actress, she's also a filmmaker who has worked on a couple of short films and two feature films, The Adopted and Respire.
Standing at only 5'2, the petite actress accompanies her short stature with her slender figure. Aged 32, the actress looks ravishing. While she is blessed with good genes, Melanie is also cautious when it comes to her eating habits. She has an amazing discipline to how she treats her body because she believes that being healthy means she's in a good shape physically and mentally. Being a busy artist that she is, being healthy and fit is a requirement.
It is also noted that the French beauty lost her post-baby weight after giving birth in 2013 to her first son and was able to gain back her original awesome physique. Surely, it has something to do with her healthy diet plan. Melanie, for one, usually eats rice bran, whole grain cereal, and occasionally meat for proteins. When she's hungry in between meals, she snacks on sweet potatoes and unsalted nuts.