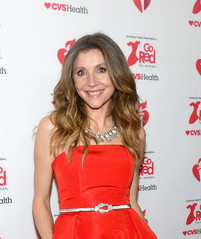 Sarah Chalke entered the entertainment industry in 1992. During her early years, she mostly landed one-time roles on TV, such as in Neon Rider. She also landed roles in many TV movies. She later landed her breakout role as Becky Conner-Healy in the sitcom Roseanne, starring there from 1993 to 1997. At the same time, she had her first film role in 1994's Ernest Goes to School. Later in 1999, she appeared in the film Y2K.
After Roseanne, Chalke landed the role of Gloria Hobson in the TV drama Nothing Too Good for a Cowboy. In t he 2000s, she became further known for starring as Elliot Reid in the medical comedy series Scrubs. During this period, the actress also had performances in the films Kill Me Later, XCU: Extreme Close Up, Alchemy, Cake, Mama's Boy, and Chaos Theory. She also played recurring character Stella Zinman in How I Met Your Mother.
In 2011, she starred as Kate Swanson in the short-lived show Mad Love. She went on to star as Polly Green-Tatham in the sitcom How to Live with Your Parents (For the Rest of Your Life). Chalke is also a prolific voice actress who stars as Beth Smith in Rick and Morty. She went on to have recurring parts in Backstrom, Milo Murphy's Law, Speechless, and Friends from College. She'll star in the upcoming series Firefly Lane.
In an interview, Sarah Chalke talked about her diet and her attitude towards food. In general, she eats healthily but she also doesn't believe in strict diets. "I was raised to eat good-for-you foods, but we often had pie or ice cream for dessert. So that's how I eat now — I love really, really healthy stuff followed by a really, really naughty dessert, like pumpkin pie," said the actress. She said some of the staple foods in her fridge are "eggs, apples, peanut butter, and fresh berries."