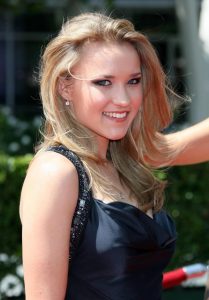 It was in 1999 that Hollywood star Emily Osment had started her career in the world of acting. Her first acting gig was in the TV movie Sarah, Plain and Tall: Winter's End. At the same time, she also made her film debut in The Secret Life of Girls. She later gained mainstream recognition after landing the role of Gerti Giggles in Spy Kids 2: The Island of Lost Dreams. She reprised her role in the sequel Spy Kids 3-D: Game Over.
She later became widely known for her role as Lilly Truscott in the Disney series Hannah Montana. She reprised her role in Hannah Montana: The Movie. In the 2010s, she starred in the short-lived series The Cleaners. Her latest role is as Gabi Diamond in the series Young & Hungry. This year, she plays the recurring part of Theresa in the new series The Kominsky Method.
The young actress stays in shape by sticking to an active lifestyle. She doesn't allow herself to be lazy when it comes to moving her body. She believes in the importance of exercising even in the most basic ways, such as walking or running. For this reason, she stays active whenever she can. She likes outdoor activities rather than exercising at a gym. In an interview, she was asked how she practices beauty inside and out. She answered: "I'm a street runner; no treadmill for me."
She also tries to do some stretching before she goes on a shoot. This helps her perform better as challenging her flexibility makes her feel great. She said: "The amount of time we have to prepare before shooting always seems to shrink with each week. I love to have time to stretch." Overall, the actress maintains a slender and a healthy figure because she does her best to be consistent in having an active and fit lifestyle.