Career Beginnings and Breakthrough on Television and Film
Kristin Landen Davis was born on February 24, 1965 in Boulder, Colorado. She is an only child and her parents had divorced when she was a baby. Her mother, Dorothy, married then-University of Colorado Boulder professor Keith Davis, who would later adopt her.
As a child, she moved to Columbia, South Carolina with her parents. After being cast in the Workshop Theatre production of Snow White and the Seven Dwarfs at age nine, she decided she wanted to become an actress. She earned her high school diploma from A.C. Flora High School in 1983.
Following her high school graduation, she moved to New Jersey where she attended Rutgers University. In 1987, she graduated with a BFA degree in Acting from Rutgers University's Mason Gross School of the Arts. Shortly after, she moved to New York where she worked as a waitress before eventually opening a yoga studio with a friend.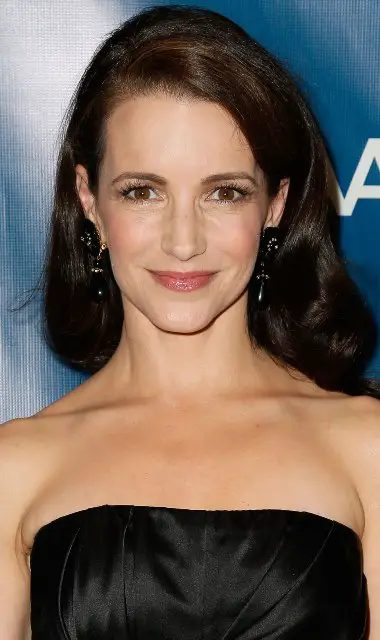 She made her acting debut in the 1987 low-budget film Doom Asylum. In 1991, she appeared in the TV movie N.Y.P.D. Mounted and made her first television appearance in the TV series General Hospital. During the early 1990s, she landed guest spots in such TV shows as Mann & Machine, The Larry Sanders Show, Dr. Quinn, Medicine Woman and ER.
In 1995, she played a minor role in the romantic comedy film Nine Months. Later that year, she got her big break after being cast as Brooke Armstrong in the TV series Melrose Place. While doing Melrose Place, she appeared in the TV films The Ultimate Lie and A Deadly Vision.
She then appeared in the 1998 Italian film Traveling Companion. It was also in 1998 that she gained mainstream fame after landing the role of Charlotte York in the HBO series Sex and the City. For her performance, she earned Primetime Emmy and Golden Globe nominations for Best Supporting Actress.
While working on Sex and the City, she appeared in several made-for-television films, including Take Me Home: The John Denver Story, Blacktop, Someone to Love, Three Days, and The Winning Season. After Sex and the City ended in 2004, she played a minor role in the 2005 feature The Adventures of Sharkboy and Lavagirl in 3-D.
She next appeared in The Shaggy Dog, a 2006 remake of the 1959 film of the same name, starring alongside Tim Allen and Robert Downey, Jr.. Reception for the movie was generally negative but it became a box office success, earning a worldwide gross of over $87 million on a $50 million budget.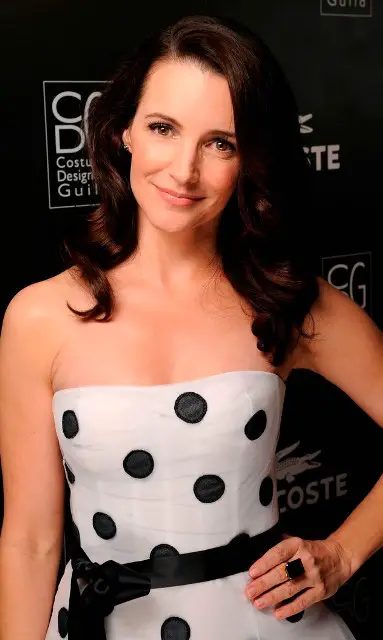 Subsequent Projects and Plastic Surgery Rumors
Later in 2006, she starred as Kelly Finch in the Christmas comedy film Deck the Halls, which was widely panned by critics and was also a commercial flop, failing to bring back its $51 million budget with its worldwide gross of only over $47 million.
In 2008, she reprised her role of Charlotte in Sex and the City: The Movie. The film garnered mixed reviews from critics but it became a major financial success, earning over $400 million on a $65 million budget. The following year, she starred in the romantic comedy movie Couples Retreat, starring alongside Jason Bateman, Kristen Bell, Malin Åkerman and Jean Reno. The film received poor reviews but was also a commercial success, earning over $170 million on a $60 million budget.
She then played Charlotte again in the Sex and the City 2010 sequel Sex and the City 2, which received negative reviews but was also a commercial hit just like its predecessor, earning more than $300 million on a $95 million budget. She also starred as Elizabeth Anderson in 2012's Journey 2: The Mysterious Island.
The Sex and the City actress has been allegedly receiving Botox injections recently. Such reports escalated after the release of Sex and the City 2 in 2010, with people noticing her transformation, prompting rumors of cosmetic enhancements.
Some experts seem to agree with New York plastic surgeon Dr. David Shafer saying that the actress appears to have smoother skin than before, attributing her new and improved look to Botox use. Dr. Paul S. Nassif also said that Davis appears to be using Botox recently but that she's trying to have the injections as minimal as possible as she still shows small signs of crow's feet.