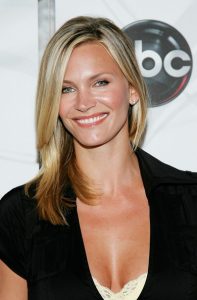 Canadian actress Natasha Henstridge had her career beginnings in the mid-1990s. She made her debut as the lead in the movie Species. This also earned her instant stardom. She then reprised her role in the sequel Species II. She also had roles in the films Adrenalin: Fear the Rush, Maximum Risk, and Bela Donna. In the 2000s, she became known for her notable roles in the movies The Whole Nine Yards, Bounce, Steal, The Whole Ten Yards, and Deception.
She also starred as Cassie McBain in the television series She Spies. Subsequently, she played Jayne Murray in the show Commander in Chief. She next joined the main cast of the short-lived series Eli Stone as Taylor Wethersby. In the 2010s, she starred as Dawn Chamberlain in The Secret Circle. Her latest roles on the small screen were in Beauty & the Beast and Medinah. Last year, she starred in the film The Black Room.
The 43-year-old actress revealed in an interview how she struggled with weight loss before to prepare for her role in Species. She pointed out how she tried almost everything in order to shed pounds in order for her to look super slender. Her role in the said film featured the actress with a goddess-like figure, which took her efforts to achieve. She revealed: "I've done some things that probably weren't the smartest things in the world." She's talking about taking over-the-counter pills and diet supplements to help her lose weight fast.
She added: "I've even been to Chinese herbalists who've given me herbs and acupuncture." She innocently thought these remedies were healthy. Now, she's realized that only a healthy diet and lifestyle can help her achieve a fit body. She said: "All of a sudden when you decide to go clean, things are changing in your body because you done a bit of damage. My body has definitely gone through a change since coming off all the crazy yo-yo stuff," she admits of putting on weight."