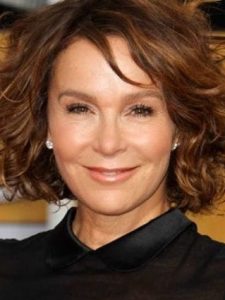 Actress Jennifer Grey started her career in 1984, for which she appeared in the films Reckless, Red Dawn, and The Cotton Club. The following year, she made her television debut in ABC Afterschool Special. Her first notable role on the big screen was as Jeanie Bueller in 1986's Ferris Bueller's Day Off. Afterward, she got the biggest role of her career — as Frances "Baby" Houseman in 1987's Dirty Dancing. For her performance, she received a Golden Globe nomination for Best Actress.
She next starred in the films Gandahar and Bloodhounds of Broadway. During the '90s, she mostly starred in TV films. Her movie roles were in Wind, Lover's Knot, Portraits of a Killer, and Red Meat. From 1999 to 2001, she starred in the sitcom It's Like, You Know… The rest of the 2000s saw her perform in the films Bounce, Ritual, Redbelt, and Keith. She then lent her voice for Phineas and Ferb.
Later, she guest-starred in The New Adventures of Old Christine and House. In 2010, she was a contestant on Dancing with the Stars and won. She next appeared on Strictly Come Dancing as a judge. From 2014 to 2017, she starred as Judy Meyers in the Amazon series Red Oaks. Her latest film role was in 2018's Untogether. This year, she played Carol Dickinson in 3 episodes of Grey's Anatomy.
The actress stays in shape by following a healthy diet and an active lifestyle. Of course, one of her go-to workouts is dancing. She came to prominence for her dancing moves in Dirty Dancing so it's only fitting that it's how she stays fit even up to now. Recently, though, it's been a challenge for Grey to continue her dancing due to chronic pain. She manages it by exercising, meditating, and hypnosis, which is why she was able to compete on Dancing with the Stars in the first place.