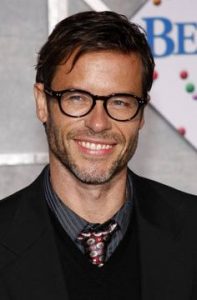 Australian actor Guy Pearce had his career beginnings in the 1980s, first starring as Mike Young in the soap opera Neighbours. Later in 1990, he made his film debut in Heaven Tonight. He then starred as David Croft in another soap opera, Home and Away, as well as starred as Rob McGregor in the TV series Snowy River: The McGregor Saga. In 1997, he played the titular role in the film Errol Flynn, then made his Hollywood debut as Det. Lt. Ed Exley in neo-noir crime film L.A. Confidential.
In the 2000s, he became further known among international audiences for starring in the films Rules of Engagement and The Count of Monte Cristo. His lead role in Christopher Nolan's Memento also made him more popular. He then portrayed Harry Houdini in the movie Death Defying Acts and Andy Warhol in Factory Girl. Pearce went on to star in The Hurt Locker and played King Edward VIII in The King's Speech.
In 2011, the actor was acclaimed for his role as Monty Beragon in the HBO miniseries Mildred Pierce. For his performance, he won the Primetime Emmy Award for Outstanding Supporting Actor in a Miniseries or Movie. Also being more prolific on TV recently, he played the title role in Jack Irish and starred as Cleve Jones in When We Rise. He recently reunited with Kate Winslet in the miniseries Mare of Easttown.
Already in his 50s, it's obvious Guy Pearce is doing so well when it comes to taking care of himself. For his age, he can easily be considered as one of the fittest men in Hollywood. But how does he do it? For the actor, it's all about getting his heart rate up, which is why he does lots of cardio, running to be specific.
"If I don't get a run in, I feel it for the rest of the day," said the actor. "So I try to every day, and then make sure I get in the gym a couple days a week." The actor also candidly share how it's been three decades since he started working out. He even got into competitive bodybuilding before, which only means that he's no stranger when it comes to managing his body and his overall health.
His workout routine in the recent years has also changed. While he used to do more intense exercises when he was younger, now it's all about putting more caution to avoid injuries. He's also tried other forms of exercises. "But I have all the knowledge now, so I am smarter about it. Not to mention I have become more open-minded when it comes to methods. Now I do yoga and Pilates," revealed the actor.