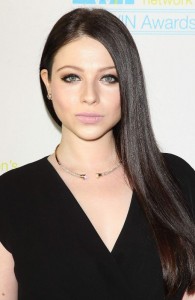 American star Michelle Trachtenberg started her acting journey when she was just a little girl, making her debut on television until she appeared regularly on The Adventures of Pete & Pete in1994. A few years after, she had her movie debut which was also her first lead role in the children's movie Harriet the Spy. Mainstream success, however, came in the 2000s when she played Dawn Summers in the popular series Buffy the Vampire Slayer. Subsequently, she's had roles in some movies and starred in Ice Princess released in 2005. She continued her work on the small screen, this time as a recurring character in Gossip Girl in 2008 and in the short-lived medical drama Mercy in 2009. In addition to all this, she acted in the movie 17 Again in 2009 and portrayed Marina Oswald in the made-for-television film Killing Kennedy.
The beautiful actress is surprisingly already in her 30s, but it certainly doesn't show. Standing at 5'7 1/2, it also cannot be denied that she has a model-like figure. Amazingly, the former Gossip Girl star said in an interview years ago that she doesn't really diet. She doesn't even work out. How did she have her incredible figure? Good genes probably. Though she doesn't have any specific diets, it doesn't mean she doesn't take care of herself through healthy eating.
She does not forget to keep her body hydrated and filled with nutritious foods. In her younger years, of course, she was more easy-go-lucky when it came to her food preferences. She said she even had chicken fingers phase in which she ate too many of it with ranch dressing. Now that she's in her 30s, she's surely more health conscious. With this, her healthy meal means having sushi or salad. She also takes vitamins to help her body get more nutrients. Her favorites: club sandwiches and avocadoes.