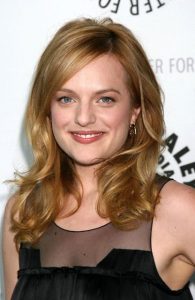 It was in 1990 that Hollywood star Elisabeth Moss started her acting journey. She made her debut in the TV film Bar Girls. Her first notable role on TV was as Cynthia Parks in Picket Fences. She later became known for playing Zoey Bartlet in The West Wing. She rose to mainstream fame as Peggy Olson in Mad Men, receiving six Emmy Awards nominations.
She also played the lead as Robin Griffin in the miniseries Top of the Lake, which won her a Golden Globe for Best Actress. Her latest work is in the show The Handmaid's Tale, which earned her a Primetime Emmy Award in the Lead Actress category. She also reprised her role as Robin Griffin in the second season of Top Lake. As a movie actress, she had notable roles in Girl, Interrupted, The One I Love, Truth, Queen of Earth, and The Square.
The 35-year-old actress stays in shape by sticking to an active lifestyle. With her busy work on television, she's naturally on-the-go. She's used to keeping her body moving most of the time. She enjoys doing basic exercises such as taking walks or running. She acknowledges the importance of keeping her body fit through movements. It is vital for her that she works out to have her heart rate up. This not only makes her body fitter, it also makes her feel good about herself.
Physical activity is known not only for its physical benefits but also for its mental ones. In an interview, she got candid about her physical fitness. She revealed that as a child she studied ballet, which helps her stay in shape. She was noted for saying: "I trained in ballet for years—it's the most rewarding exercise you can do because it works you from head to toe. It's cardio, strength, everything."