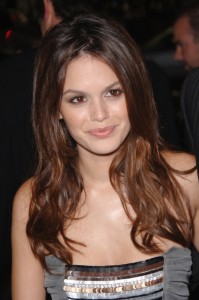 Rachel Bilson is a well-known American television and film actress who started her career in Hollywood in the late 1990s, though it was in 2003 that she became more active with guest appearances. That same year, she also began playing Summer Roberts in The O.C., which also became her breakthrough role after the show secured success. Her performance garnered her several Teen Choice awards and nominations. She began her movie career in 2006 after starring in The Last Kiss. After the The O.C., Rachel starred as the female lead in Jumper, meeting her current partner Hayden Christensen in the process. She subsequently acted in New York, I Love You (2009). She then returned to television as the lead star in Hart of Dixie, which ran for four seasons.
The petite star is well-known for her cute and charming ways. Now a mother of one and surprisingly being in her mid 30s, Rachel stays fit as ever. Standing at 5'2, she's always been known for her thin frame and even aging and motherhood aren't going to change that. Of course, being gifted with such figure is not all natural as Rachel also needs to make sure takes good care of herself to maintain it. Interestingly, the actress opts healthy foods when she's feeling low as eating junk foods only makes her feel worse.
In the morning, she typically eats cereal. She likes drinking kale shakes and fruit juices to keep her energized throughout the day. For snacks, she mostly goes for yogurt. Another amazing fact about Rachel is how she loves eating veggies that she even grows her own vegetables in her own organic garden. In addition, she loves to cook and a few of her specialties are making chicken tacos and homemade guacamole. It can also be noted that Rachel is willing to give up some food should the need for it arise, for example she didn't eat beef consecutively for three years.