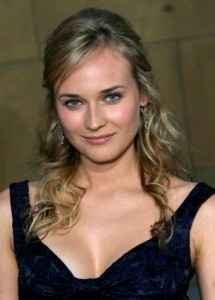 German actress Diane Kruger has a remarkable beauty that's just impossible to resist. She started her career as a model where she booked jobs with famous companies. She ultimately discovered her passion for acting and began a career in France. After appearing in a few French movies, she made her Hollywood debut in Wicker Park, followed by Troy. She came to further prominence for her roles in National Treasure, National Treasure: Book of Secrets, and Inglourious Basterds. Her most recent movies are Farewell, My Queen, The Host, and The Better Angels. She also ventured into American television with her lead role in The Bridge, which went on to become short-lived. She will star in the upcoming drama movie Fathers and Daughters.
Entering Hollywood in the early 2000s, Diane was immediately noticed for her incredible facial features and her amazing figure, which she achieved through working out and healthy eating. Basically, the actress does not follow any specific dieting technique. She just avoids eating processed foods as she treats the consequences of eating unhealthy foods seriously. However, she admits that she sometimes skips meals not because she wants to lose weight but because she's too busy with work, which of course, is still not ideal.
The actress tries to make up for this through making sure that she mostly eats healthy foods. Just by looking at her, it's obvious that she's got incredible skin. It's because she's fond of eating foods that are rich in anti-oxidants. Amazingly, her slender figure is natural and the actress shared how she doesn't need to undergo intense dieting for weight loss nor does she need to undergo laborious workouts. Thus, Diane is slender, healthy and lean without trying so hard. She just normally does her routine and eat healthy while enjoying it at the same time.