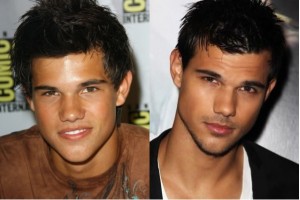 Early Life, Career, and Film Breakthrough
Taylor Lautner was born on February 11, 1992 in Grand Rapids, Michigan, USA. He practiced karate competitively when he was younger, obtaining his black belt when he was eight. He had also won numerous junior world championships. He eventually was encouraged to try acting, which he did, though he had initially made his debut in the 2001 movie Shadow Fury when he was around nine. He next made a guest appearance in The Bernie Mac Show.
A couple of years later, he got a starring role in Robert Rodriguez's movie The Adventures of Sharkboy and Lavagirl in 3-D, followed by a role in Cheaper by the Dozen 2. Around the same time, he appeared on the television shows My Wife and Kids, Love, Inc. and Summerland. He also did a couple of voice works in animated shows. He then started playing the main role of Jack in My Own Worst Enemy, which went on to become short-lived after being cancelled right away.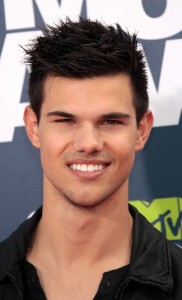 His major breakthrough, however, was the role of Jacob Black in the 2008 film Twilight, an adaptation of the novel of the same name. The film's instant success aided Lautner in establishing his being a well-known young actor, which was more intensified upon the release of the sequel The Twilight Saga: New Moon the following year.
His new-found fame secured him a role in the ensemble romantic comedy Valentine's Day released in 2010, where he was partnered with singer Taylor Swift. That same year, The Twilight Saga: Eclipse was released with him reprising his role as Jacob. In 2011, he headlined the action movie Abduction starring alongside Lily Collins, followed by The Twilight Saga: Breaking Dawn – Part 1. The last movie in the franchise was The Twilight Saga: Breaking Dawn – Part 2 released in 2012.
His role in all the The Twilight Saga films earned him Teen Choice awards, as well as a People's Choice Award shared with his co-stars Robert Pattinson and Kristen Stewart. However, he has also received Golden Raspberry nominations for Worst Actor for his performances in The Twilight Saga: Breaking Dawn – Part 1 & Abduction. The following year, he played a supporting role in the comedy movie Grown Ups 2. He once again played a leading role in the action-thriller Tracers co-starring Marie Avgeropoulos.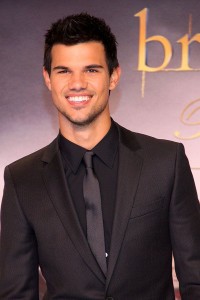 Has Taylor Lautner had Plastic Surgery?
The young actor's prominent transformation in just a year, from 2008's Twilight to 2009's New Moon caused some observers to speculate that plastic surgery may have interfered with his appearance. In the first Twilight film, Lautner looked like the young boy that he was, but many were surprised to see him all grown-up with his more refined face and chiseled-looking body in the second Twilight film. With all those amazing changes within a year, could it be because of cosmetic procedures?
According to reports, the actor achieved his new lean body through intense working out, not some sort of plastic surgery. His complex workout plan was even covered by Men's Health, a prominent magazine. Though it can also be noted that Lautner is also being suspecting of undergoing a nose job. Rumor has it that the young star went under the knife to sharpen the bridge of his nose so he could achieve a more masculine look. Through comparison of his previous and present photos, it can be seen that his current nose looks more well-defined.