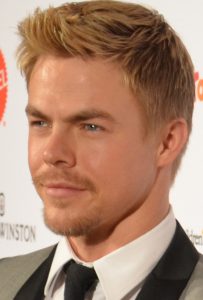 As a dancer, Derek Hough's claim to fame was his long stint in the dance competition series, Dancing with the Stars. He was part of the show's regular lineup from 2007 to 2016. Hough's work here also won him two Primetime Emmy Awards for Outstanding Choreography from a total of nine nominations. As an actor, he initially appeared as an extra in the 2001 film Harry Potter and the Philosopher's Stone.
In the 2010s, he pursued acting more actively. Hough first guest-starred in an episode of the romantic sitcom Better With You. He next had a cameo appearance in the 2012 film Rock of Ages. He next played the role of Donny in the movie Make Your Move 3D, released the following year. Between 2014 and 2016, the actor played recurring character Noah West in the musical drama series Nashville.
After this, he appeared in an episode of Jane The Virgin. In 2016, he starred as Corny Collins in the NBC live musical Hairspray Live! He was then hired as a judge in the new reality dance competition World of Dance. Recently, he appeared as himself in the TV programs American Ninja Warrior, Running Wild with Bear Grylls, and Holiday With the Houghs.
As a dancer, diet is an important part of Derek Hough's daily lifestyle. That's why he makes sure that he nourishes his body with the right food through. For starters, he's trying the vegan diet. "We both are trying the vegan thing right now and it's actually really easy. People are like, 'Is it hard?' and I'm like, 'nah.' Living in LA, it's actually hard not to be [vegan]. I feel great. I have a lots of energy, my skin has cleared up, I feel great," said the actor. Nonetheless, he admits to indulging in his cravings every now and then, such as popcorn and nachos.