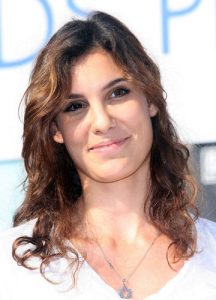 Hollywood star Daniela Ruah started her acting career in the early 2000s. During her initial years she mainly appeared on Portuguese screen She acted on soap operas, TV movies and miniseries, too. She then joined Dança Comigo, the Portuguese version of Dancing with the Stars. She then made her US debut on the soap opera Guiding Light. At the same time she landed the role of Kensi Blye on NCIS: Los Angeles. Up to now she stars on the show, which is presently in its Season 8. She also appeared on Hawaii Five-0 in a cross-over episode.
Daniela has a slender and toned physique that she's able to maintain through working out and healthy eating. With her action-oriented role on NCIS: Los Angeles, not only does she need to look at her best, she also needs to be strong and agile for her role. This is for her to do all her action sequences for the show. She revealed how healthy eating has always been part of her life, even when she was younger. Her carefulness in choosing only nutritious foods also allowed her to have a slender figure even after giving birth to two children.
In an interview, she said: "Good eating habits start at home. Fortunately, my parents were always conscientious about healthy eating, so we never had soda or candy in the house. I always remember my mom serving balanced meals: proteins, carbs and healthy fats. I definitely carried that into adulthood. In this day and age, I opt for the organic or non-GMO options available—but I won't beat myself up for having a doughnut once in a while." Thus, she allows herself to indulge her cravings, but only occasionally and in moderation. She does not practice any special kind of diet, just that she eats healthy and nutritious foods most of the time.