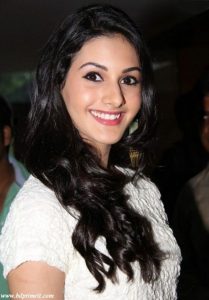 It was in 2013 that Indian actress Amyra Dastur had started her career in show business. She made her debut in the Bollywood movie Issaq. Two years later, she starred in the Tamil feature Anegan. This earned her a SIIMA Award for Best Debut Actress nomination. During that same period, she also starred in the Bollywood film Mr. X. This year, she played the role of Kyra in the Chinese-Indian collaboration Kung Fu Yoga. The movie starred international actor Jackie Chan. She will also star in the Tamil movie Oodi Oodi Uzhaikanum.
The beautiful actress stays healthy by following a healthy lifestyle. She eats clean and observes an active lifestyle. She doesn't practice a specific diet, but she's cautious of the foods that she eats. She also maintains her healthy weight by observing balance. In an interview, she said: "I eat whatever I want. I don't follow any diet. The reason I workout is so that I can eat. If it's a bikini shoot, of course you should not eat a pizza a day before. Otherwise I am not a dieting kind of a person. If I am hungry, I make sure I eat."
Meanwhile, she also confessed to being fond of sweets. She said: "Though I make sure I eat more on the healthier side but once in three days, I need that slice of cake. I can't survive without it. I am more of a dessert person. So, main course food is not an issue with me. I can stay away from breads and rice for days." The actress apparently doesn't restrict herself from eating what she wants. The good thing about her habits is that she balances it with scheduling. She knows eating sweets everyday isn't good, so she only does so once every three days. That's good planning right there.