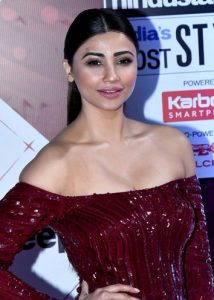 Bollywood star Daisy Shah had her career beginnings in the 2000s. She debuted with a special appearance in a song in the 2007 Tamil film Pori. Later in 2010, she also appeared as herself in the Malayalam/Tamil movie Vandae Maatharam, as well as in the Hindi film Khuda Kasam. The following year, she gained recognition as the lead star in the Kannada films Bhadra and Bodyguard.
She continued making special appearances in such Hindi films as Bloody Isshq and Spark, as well as in the Kannada feature Bachchan. In 2014, she became further known for her role in the Hindi film Jai Ho. She received Most Promising Debut nominations for her role here. That same year, she also starred in the Kannada movie Aakramana. Shah continued her career in Bollywood with notable performances in the films Hate Story 3, Ramratan, and Race 3. In 2019, she made her Gujarati debut in the movie Gujarat 11.
For her role in Race 3, Daisy Shah prepared to get her body fit and strong by undergoing a keto diet, which is basically a low-carb, high-fat diet. It didn't come easy for the actress to cut carbs from her diet. "I would crave to eat basic dal, chawal and roti. There came a point when I'd smell pizzas to satiate my [olfactory] senses, but end up eating broccoli," said Shah.
To control the calories she consumes, she said she only ate when she was hungry. "I'd have masala omlette with cheese, and chicken sausage. Peanut butter was my dessert," she shared.
Nonetheless, it was through this diet that she came out fitter and more radiant than ever. Following this type of diet also eliminates the part where she needs to constantly check how much she's eating. "But, when you're eating chicken, mutton and eggs, it's hard to exceed over 100 grams in one sitting, anyway," she said.