Career Beginnings and Path to Stardom
Born Gwyneth Kate Paltrow on September 27, 1972 in Los Angeles, California, she is one of Hollywood's A-list actresses who has performed in a variety of films, gaining acclaim for some of the characters she has played on the big screen. She was exposed to the film industry at an early age, her parents being in it; her mother is actress Blythe Danner and her father is late producer and director Bruce Paltrow.
She was raised in Santa Monica, where she studied at Crossroads School before attending Spence School in New York City. Subsequently, she attended University of California, Santa Barbara where she briefly studied anthropology before dropping out to pursue acting.
In 1989, she made her acting debut in the made-for-television film High, which her father directed. Two years later, she made her film debut with Shout, starring John Travolta. She was also cast in Steven Spielberg's Hook that same year. She then continued to land roles in such TV films as Cruel Doubt and Deadly Relations.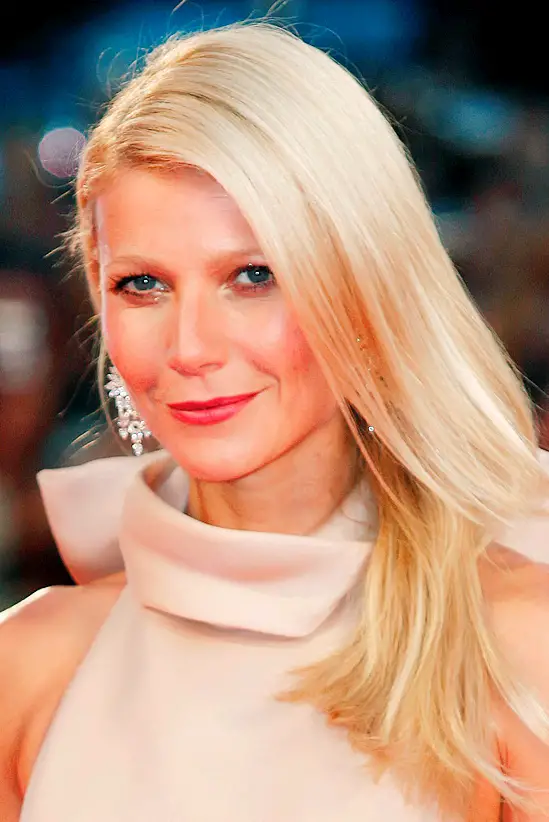 In 1995, she gained further recognition after she played Brad Pitt's wife in the hit thriller Se7en, for which her performance earned her a Satellite Award nomination. The following year, she made her breakthrough for her portrayal of the title character in the 1996 feature Emma. Her performance was highly praised, particularly in the United Kingdom where her English accent was deemed perfect. She was also considered for the role of Rose DeWitt Bukater in the 1997 film Titanic but it eventually went to Kate Winslet.
Throughout 1998, she had leading roles in the movies Sliding Doors, Great Expectations, Hush and A Perfect Murder. That same year, she played the fictional lover of William Shakespeare, played by Joseph Fiennes, in Shakespeare in Love. The film became a commercial success and Paltrow gained critical acclaim for her performance, winning the Screen Actors Guild, Golden Globe, and the Academy Award for Best Actress. During the peak of her career, she also starred in such motion pictures as The Talented Mr. Ripley, Duets, Bounce, The Royal Tenenbaums and Shallow Hal.
Since her Oscar for Best Actress for Shakespeare In Love, her films become less remarkable, rooting from her bad film choices, agreeing with peers who are convinced that in some ways, the win is a curse. During this time, she took a hiatus to raise her two kids.
She made her comeback in 2008 after she was cast Pepper Potts, Tony Stark's personal assistant and love interest in Iron Man. She reprised her role in The Avengers, which grossed more than $1 billion worldwide. She, again, reprised her role in the 2010 sequel Iron Man 2. She also appeared in the musical series Glee as substitute teacher Holly Holliday. In 2011, she starred in Steven Soderbergh's thriller Contagion, along Kate Winslet, Marion Cotillard, Jude Law and Matt Damon.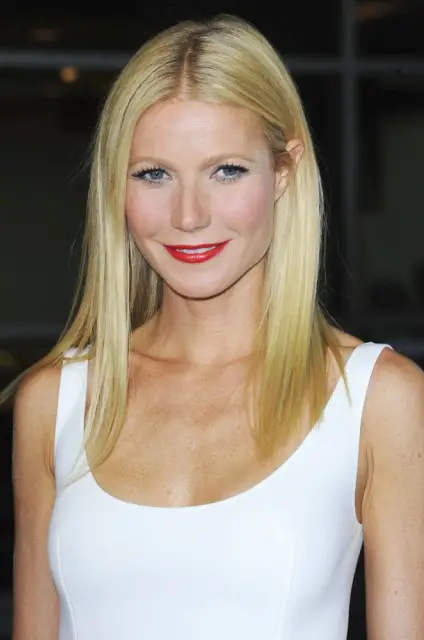 Plastic Surgery
The Shakespeare In Love actress has also been very vocal about her thoughts on plastic surgery. She told OK! magazine that cosmetic surgery is "vanity". Surprisingly, she admitted that the only body part she might want to operate on are her breasts. "Before I didn't care about it. And I still refuse to use silicone, Botox or other of those gimmicks out of pure vanity," Paltrow stated. "But a breast correction after breast feeding — why not?"
However, in an interview with Harper's Bazaar, when the discussion turned to skin care, the actress got more open, saying that she has tried everything. She stated, "I would be scared to go under the knife, but you know, talk to me when I'm 50. I'll try anything. Except I won't do Botox again, because I looked crazy. I looked like Joan Rivers!"
Her romantic relationships are also as colorful as her career and beauty regime, she was first engaged to actor Brad Pitt at age 24 but it was called off. From 1997 to late 2000, she had an on-and-off relationship with actor Ben Affleck, as well. In October 2002, she met Coldplay frontman Chris Martin and they got married on December 5, 2003. They have two sons together, Apple Blythe Alison Martin and Moses Bruce Anthony Martin.