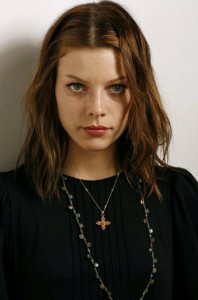 American actress Lauren German now stars as a sassy and fierce detective on the new television series Lucifer. She has had a long career on television and film prior to that. Initially, she began her journey in 2000 when she was in her early 20s. Her first notable role was in A Walk to Remember released in 2002, followed by the made-for-television film The Lone Ranger in 2003. She was then cast on the TV show Sex, Love & Secrets, where she appeared in eight episodes, although it failed to achieve high ratings resulting to its cancellation. In the next few years, she focused on acting in movies, notably starring in Hostel: Part II released in 2007. She returned to television in 2010 with a main role in Happy Town, but it only lasted one season. Most recently, she's played significant roles on the TV shows Hawaii Five-0 and Chicago Fire. Her present work on television, as mentioned, is Lucifer.
Standing at around 5'6, the 37-year-old actress is surprisingly nearing her 40s, which is not obvious at all. She is still as youthful when we first saw her as Shane West's bitter ex-girlfriend in A Walk to Remember, and that was more than a decade ago. What could be Lauren's secret to achieving such beauty and toned figure? Healthy lifestyle and clean eating of course, in addition to remarkably strong and fabulous genes. Despite her busy career and her other personal endeavors, the actress focuses on living well by exercising regularly.
She doesn't need to hit the gym many times a week to be able to do that. All she does is move around, be active, and engage in outdoor activities. This way, she has fun while exercising. The same with her diet. She doesn't implement any strict rules when it comes to the foods she eats. Eating healthy foods like fruits, veggies, fish, and chicken has become part of her everyday life, so eating nutritious foods comes out naturally for her. She mostly eats lean meat, broccoli, and drinks vegetable juices. Of course, she allows herself to have some treats sometimes.